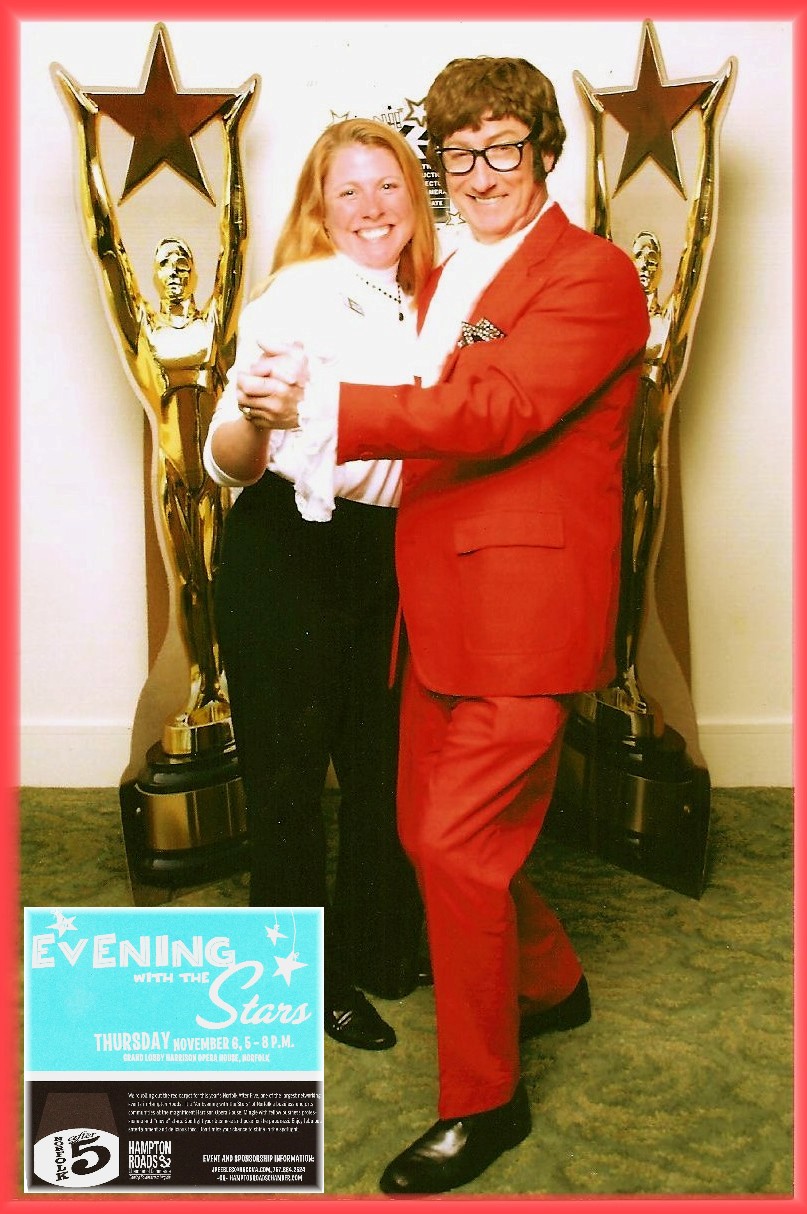 Austin Powers look alike sound alike impersonator! The Movie's Secret Agent With A license To Kill With Laughter!

Tim Beasley's Austin Powers look-alike sound-alike impersonation is one wacky double to the "International Man of Mystery." With his mighty mojo-generating moves and hilarious impression of Austin Powers, you'll think Dr. Evil has cloned Tim into a twin of the shagadelic 60's swinger!!!
The real party starts when Tim as Austin Powers brings a supercharged blast from the past to your event with "Meet & Greet" for paparazzi photos, or a full-tilt "British Invasion" musical show (see more on this below). Tim's Austin Powers impersonation is a secret weapon for taking the audience captive. He's got a "License to Kill" the square and boring out of any party!
Here's a YouTube video, proof o' the puddin' who "Austin" is the swizzle-stick in the martini! Just click the link!
http://www.youtube.com/watch?v=cONbYOsVKmo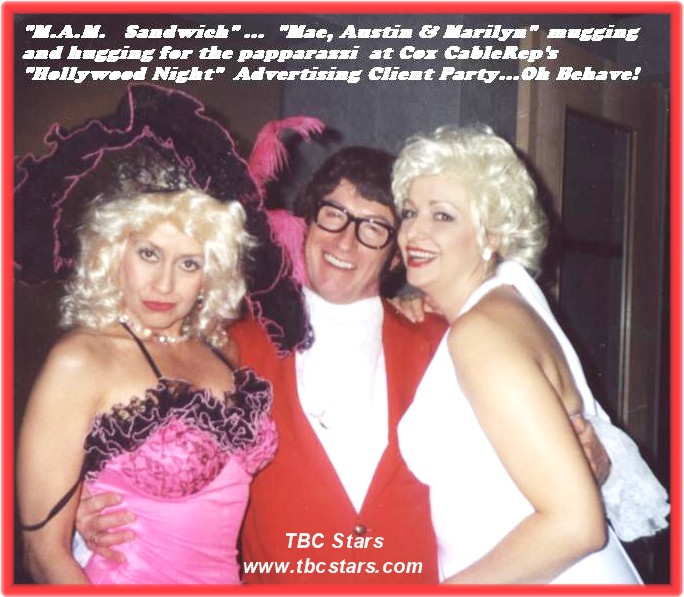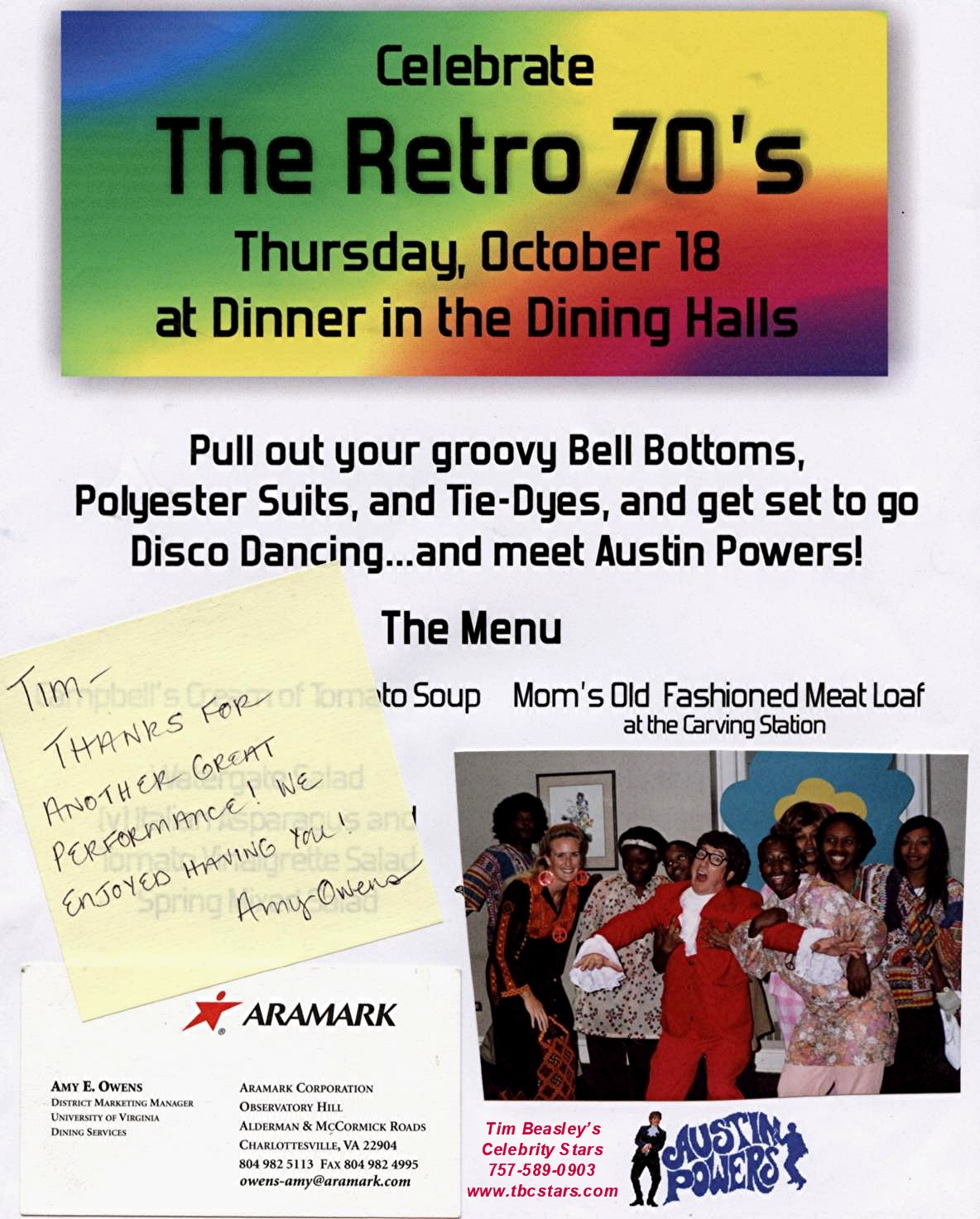 Imagine this…Austin Powers actually performs 60's rock n' roll favorites launching into blistering renditions of "Wild Thing", "Satisfaction", "You Really Got Me", "Do-Wa Diddy", "I'm Henry the 8th" and more! As a "Master of Disguise" Austin can also amazingly perform as "John Lennon, Rod Stewart and Tom Jones" in full detail and sing their greatest hits. too, for a complete 'British Invasion" theme show! Plus, this Austin Powers impersonation can also double as a DJ making it a complete shagadelic shindig!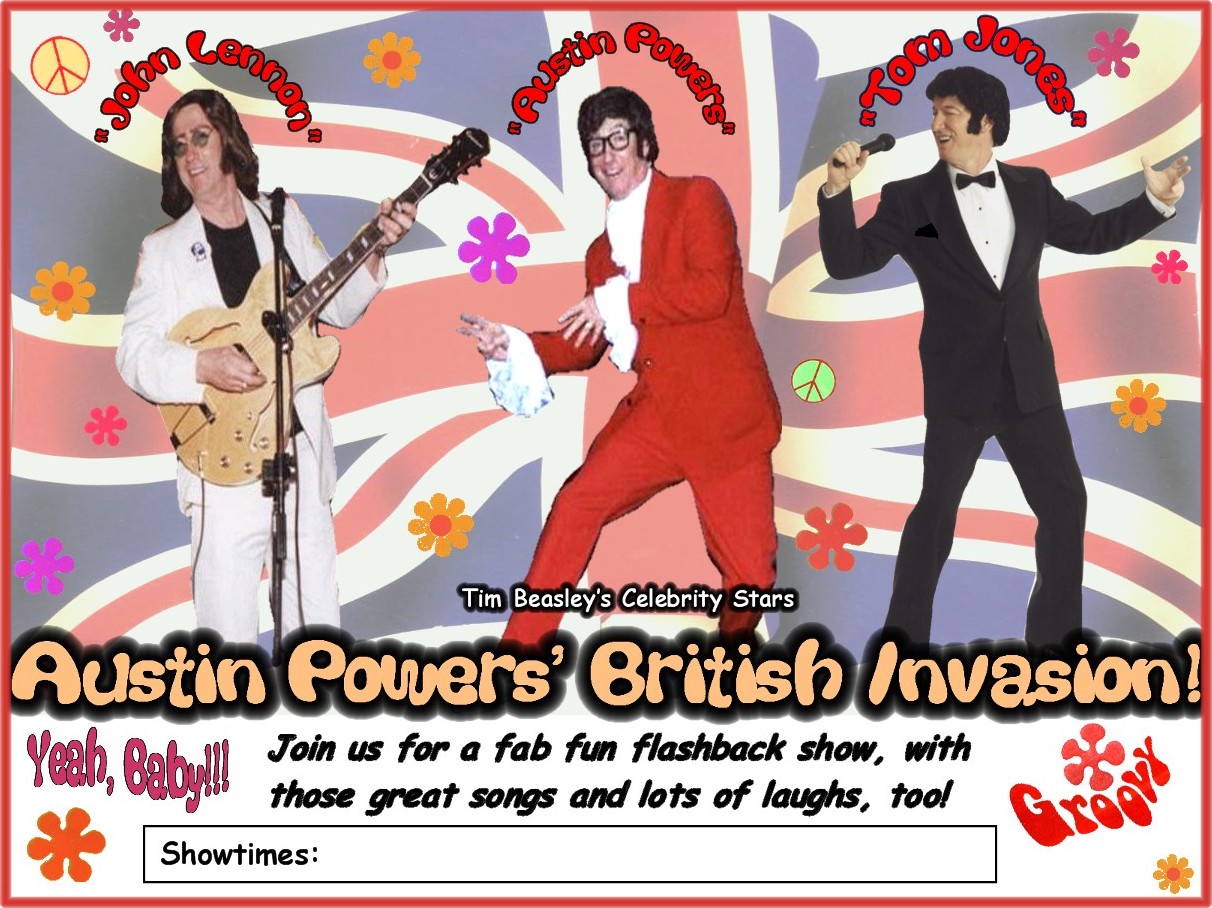 Tim's Austin Powers impersonation has rocked these clients events:
AMF Bowling Centers Tour
Army Air Force Base Exchanges - Sony Home Theater Promotion
BMW Mini Cooper premiere Motor Trend Auto Show
Capital One Bank
Chesapeake Healthcare 25th Silver Anniversary
Colonial Downs - State Fair of Virginia "Strawberry Hill Races"
Coors Light
Cox Cable Communications "Hollywood Party" sponsored by American Movie Classics
Echoes of Time TV Commercial
Elliott Equipment Company, Omaha, NE
Emagine -IT Christmas Party at the historic and grand Mayflower Renaissance Hotel, Washington, DC
"Endless Summer" big annual custom car show Ocean City, MD
Go-Brit! Go -Fish! Restaurants of Rehobeth Beach, DE TV commercial
Greenbrier Auto Group
Hampton Roads Chamber of Commerce "Evening With The Stars"
Hooters
Markel Corp - Essex Insurance
Nextel - Sprint
Pepsi
STIHL USA
SunTrust Bank Managers Conference
USA Discounters National Awards at Hilton Resort Virgina Beach
Virginia Roadsters Women's Fastball Team Homegames
Wal-Mart Grand Openings
And more!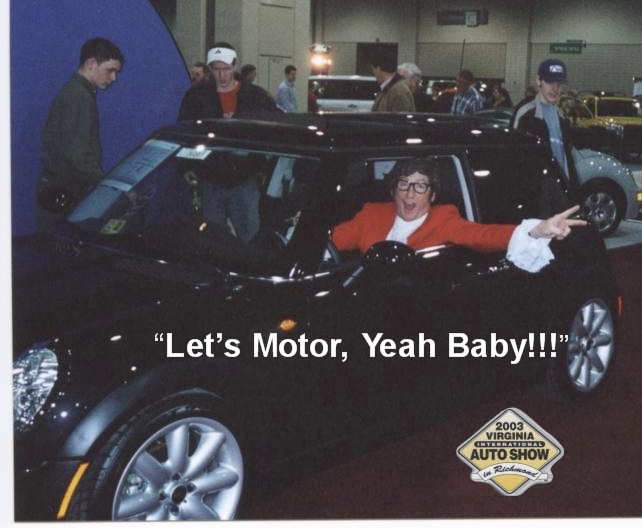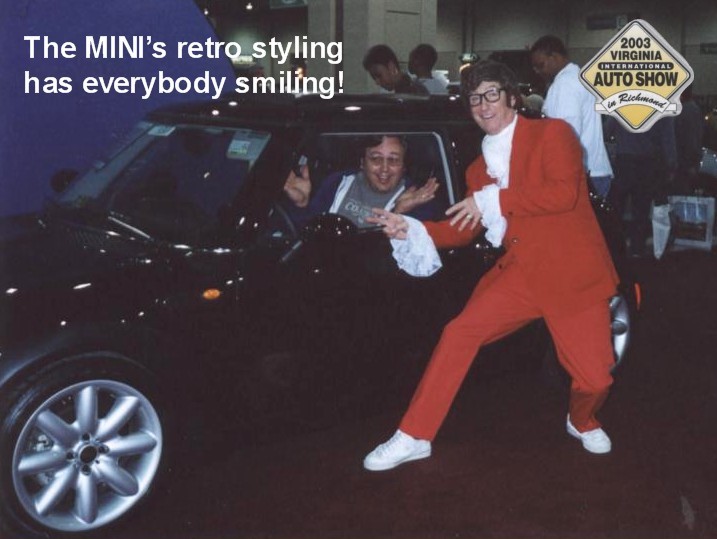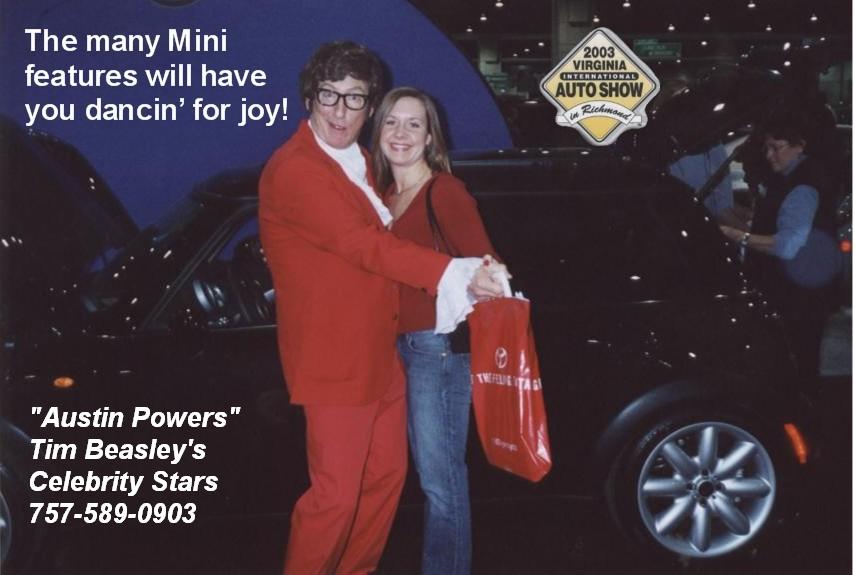 E-MAIL: timobeasleystar@aol.com
Phone, and Text, Yeah, baby! 757-589-0903

Please call, we love to talk!
Licensed and insured since 1986!
Austin Powers, impersonation, tribute, look alike, impressionist, actor, entertainer, emcee, Mike Myers, Shagadelic, comedy, comedian, corporate, casinos, conventions, resorts, Hollywood, Las Vegas, Reno, Palm Springs, Lake Tahoe, LA, NY, Miami, movies, 1960's, flashback, British, funny, fun, party, special events