DJ, KJ, Plus Las Vegas Show!
When you're ready to have a great theme party, ya gotta have great music and a great emcee DJ & KJ that matches the theme, and that flavor of fun in between ...and there's no better theme DJ in the USA for your theme party than Vegas Tributes!!!! After performing powerhouse parties for over 34 years (licensed and insured since 1986!), we'll show you what we mean! Here's some of our unique Las Vegas-style themed DJ-KJ + Tributes shows...be very sure to see the super-sized and supercharged "Cruisin' Ocean City" events at the bottom!!!!

"'Dirty Dancing' Sock Hop with DJ-KJ tribute as WABC DJ 'Cousin Brucie'!!!"
Just picture perfect for a movie-dance party themed event.
To bring back that feel of young love and summer,"Dirty Dancing" is tops!!!
"It's Summer 1963 again, and 'oh what a night!' it is, as "Cousin Brucie" emcees and plays the very best hits of that hot dancing era!
"Elvis Karaoke With the King" also the "Blue Hawaii Pool Party!"
1940's & WWII Themes
"General Patton's U.S.O. Show," "Frank Sinatra's Big Band Bash," 'Hollywood Hills / Casablana Nights With Humphrey Bogart" "The Rainbow Room Rhumba Show".....these unique 40's themed DJ shows are big hits for special groups wanting to swing-dance the night away!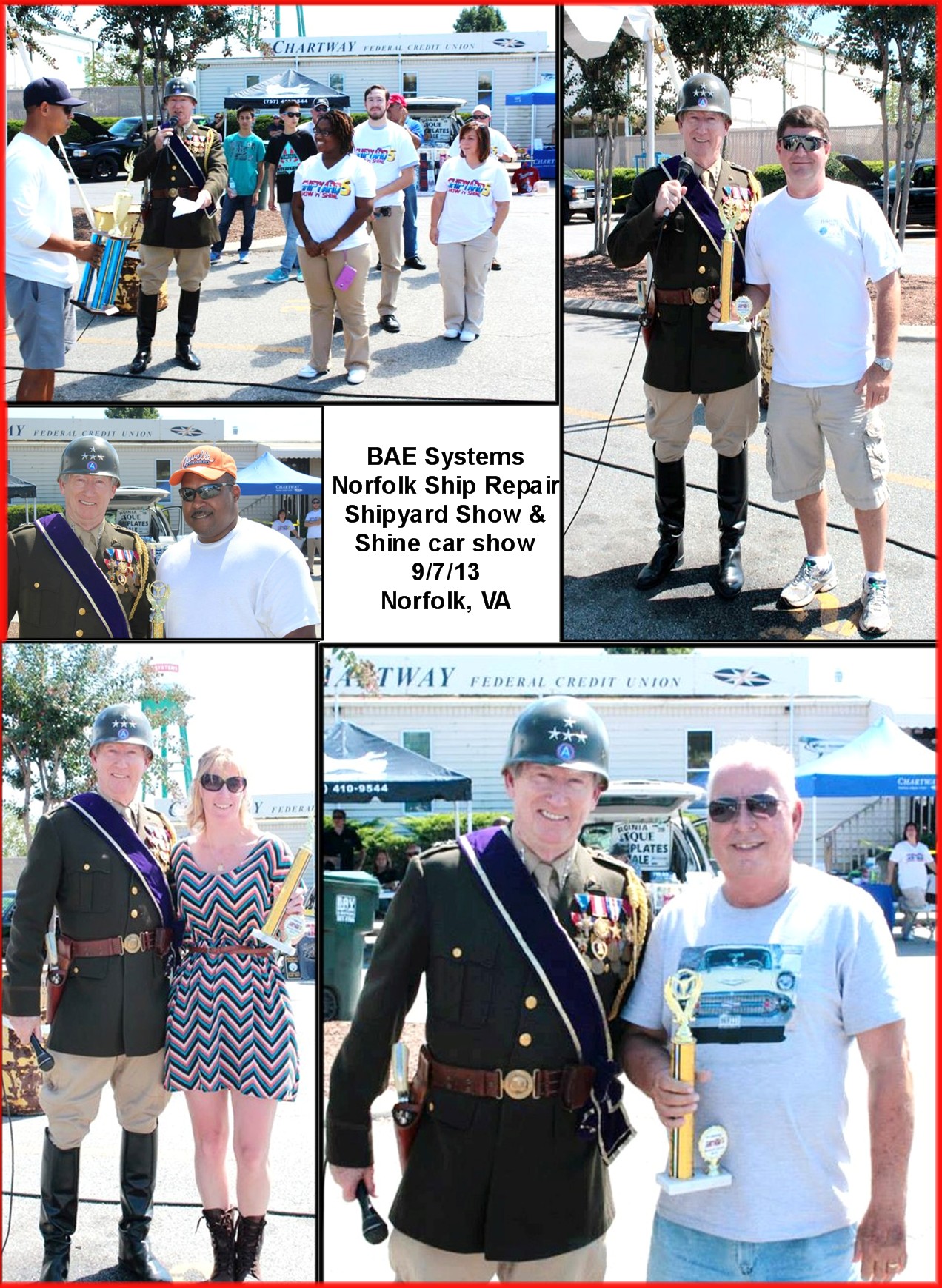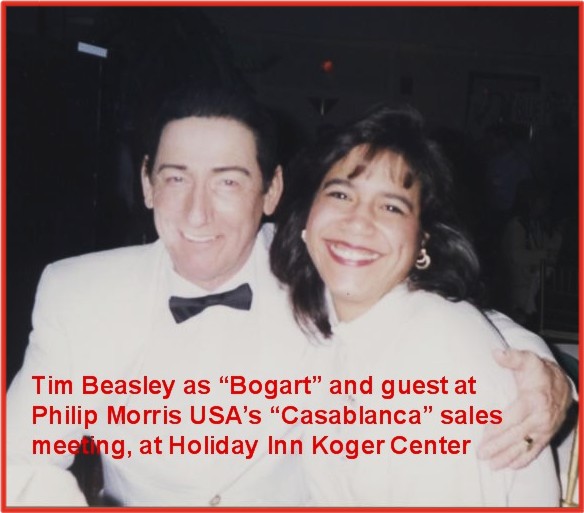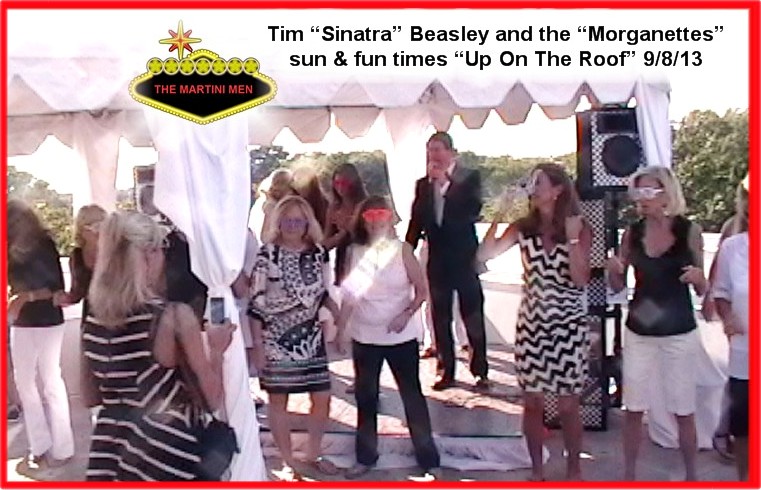 1950's - Fabulous Sock Hop and Rock-abilly- 50's theme parties rock with all of those rockers and boppers from the era with solid gold classics and dance favs galore, and can be emceed by our 'Elvis, Buddy Holly, Jerry Lee Lewis, Paul Anka, Ricky Nelson, Dick Clark or even the 50's time travelin' scientist "Back To The Future Doc Brown!"

1960's - Parties! Get your groove on with the very best kaleidescope of kool hits from all the flavors of 60's music - Rat Pack Martini Madness, San Fran Haight Asbury Flower Power, Surfin' USA, British Invasion, Motown, Acid Rock, Summer of Love, Bubble Gum and Teen Idol Pop....we've got it all, babe!
"British Invasion" Imagine "John Lennon" or "Austin Powers" dj-ing a smashing British Invasion infused and saturated "Ready-Steady-Go!" music party where all of the British blokes and "birds" shake what they've got to the Mersey Beat!


"Beach Blanket Party!" Hey Beach Bunnies and Ho-Dads! "Surf's up!" with the super 60's tunes of all that is "Endless Summer!" We've got "Captain Mike" (Beach Boy Mike Love impersonation) layin' down the "good vibrations" at the surf shack...it's like catchin' a wave, man!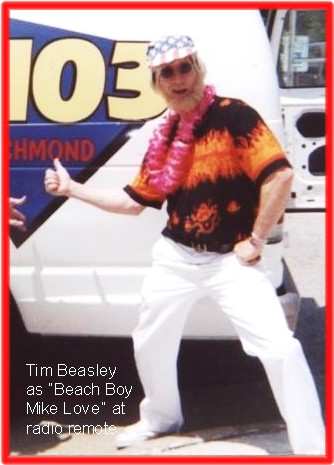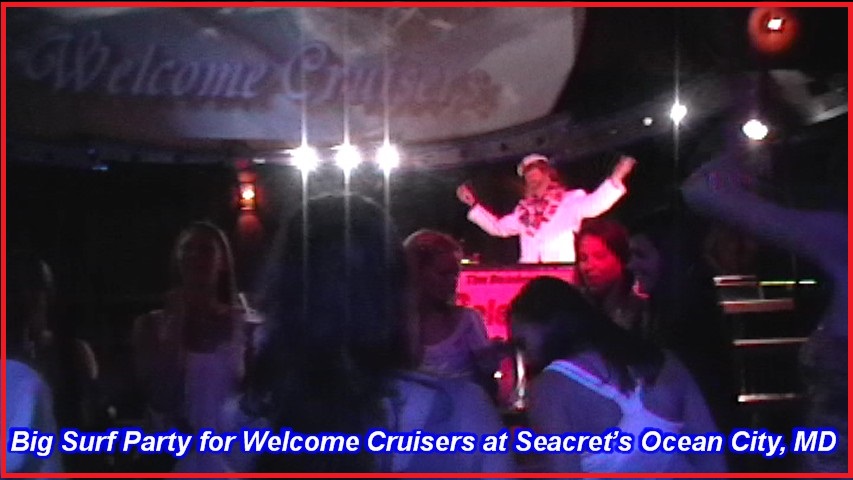 "James Bond 007 Thunderball Bahamas Night"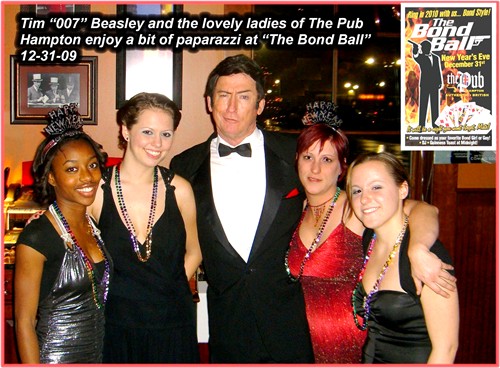 It's that Bossa Nova beat that gets the girls up out of their seats to shake that thing with a martini swing...The "Girls From Ipanema" will tango, cha-cha and rhumba to those coolest of sexy sophistications and sin-sations, my friends!
"Sexy 70's NYC - Miami Disco" It's all here, in its mirrored ball glory-ia! Put on your boogie platform shoes, polyester finery, hot pants and anything goes, baby! In fact, we even have theme disco parties..."NY Studio 54 Disco," also "Papa Bear's Get Down On It Party" and "Mr. Disco & the Dancin' Machine," "Sonny Crockett and Hot Miami Vice!"

"Great 80's Arena Rockin' Party!" It's big spiked hair, metallic pants, punk to hot mamma vogue-ettes, new wave to MTV infused classic heavy metal monster hits...Yep, we've got it all, from ABBA to Zappa, AC / DC to ZZ Top and everything in between...ya know what we mean!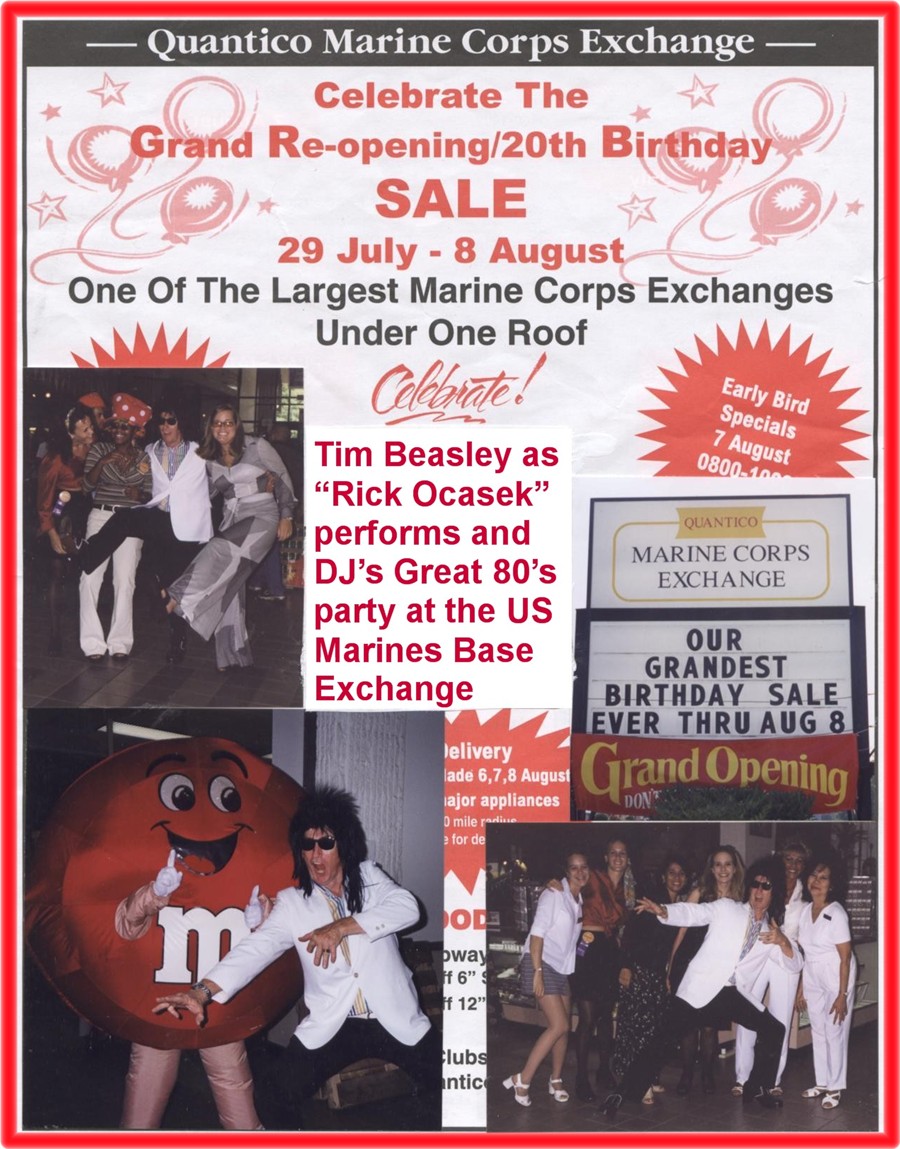 All of Vegas Tributes' DJ+ shows come complete with top line professional sound gear and lighting for a real Las Vegas-style show experience...if you know professional brand names, you'll be impressed! Featuring Numark dual CD players and mixer, QSC amp, JBL 15' full range speakers, Fender "Earth Shaker Bass" subwoofers Ultimate speakers & mike stands, Shure wired and wireless microphones, a wide variety of Amercan DJ-Litequest special disco-style special effects lighting, Attractive staging effects and audience participation fun and games for each theme!
Typical rates ( based on a radius of up to 100 miles out of Virginia Beach, VA. For every additional 100 miles out of Virginia Beach, VA, add $150).
1 Hour special event: $600
2 Hours special event: $950
3 Hours special event $1250
4 Hours special event $1500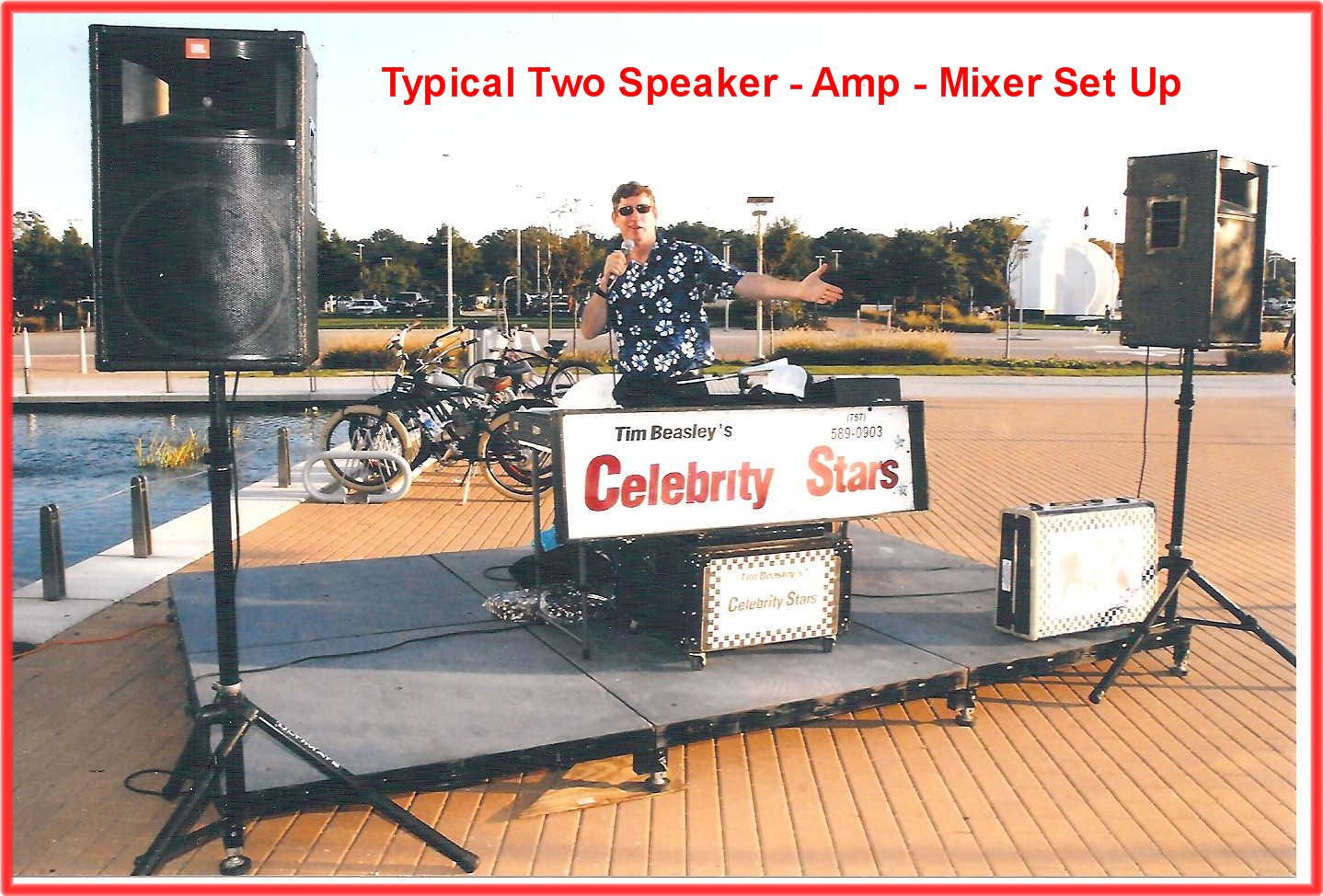 One of our major annual events have been the huge custom car shows in Ocean City MD. For the past 17 years, we've been the crowd favorite stage entertainment for 'Cruisin' Ocean City" each May, and for "Endless Summer Cruisin" each October....Over 3,500 exotic, classic and customized cars and "streetrods"of all description come from all over the USA to join in the fun and excitement of great music, fun and a party that never stops for 4 days and nights! With such an attraction, well over 100,000 attendees come to join in the party! Here's a few photos to illustrate this supercharged event, with our DJ-ing the absolute best of rock n' roll favorites, fun and games and trivia on the "all American tradition" of cruisin'!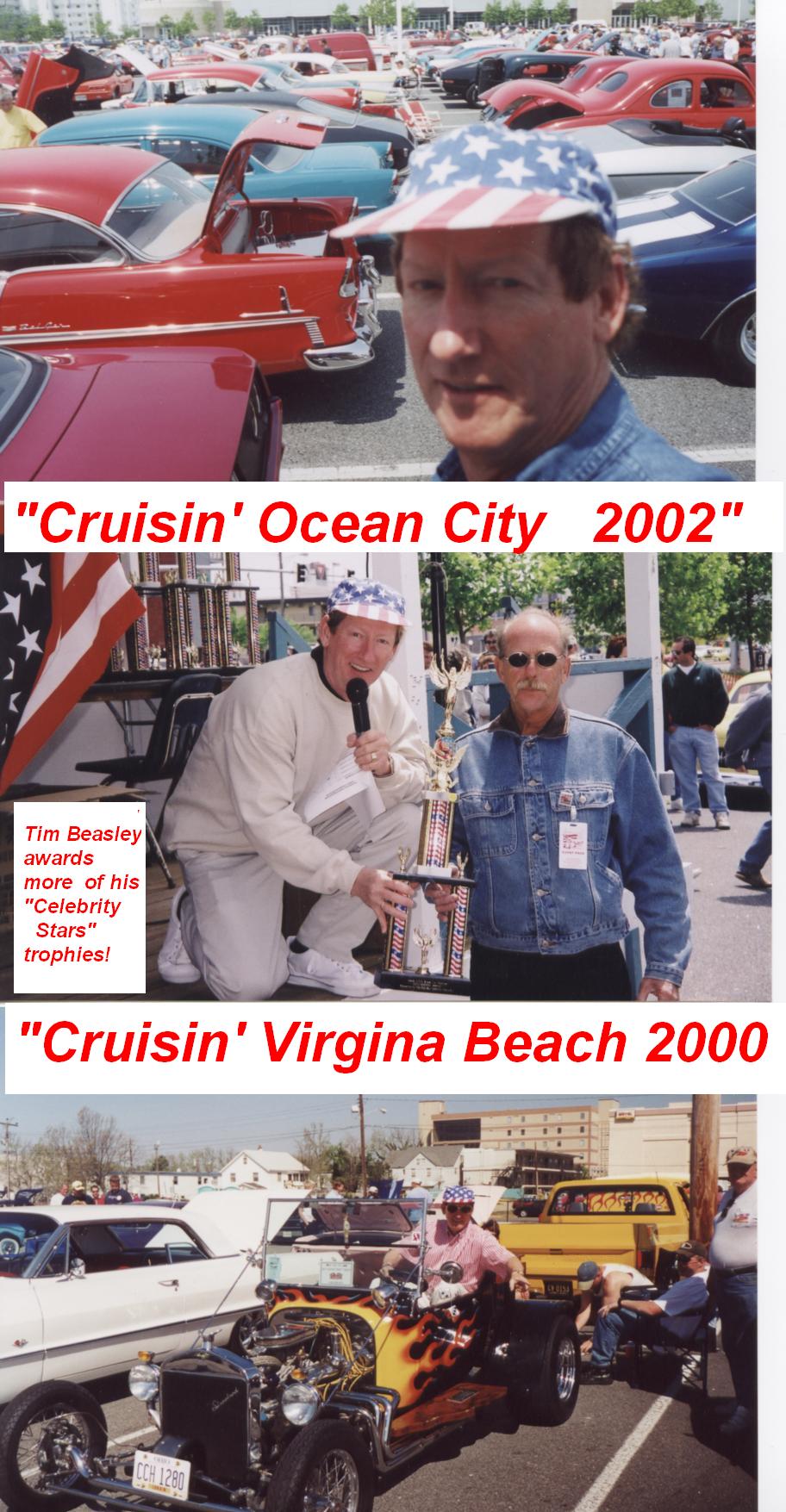 ...and this is just the beginning! Just think..Tim Beasley and Celebrity Stars Vegas Tributes has been the DJ - Entertainer for these annual events twice a year from 1999 to 2016! (17 years equals 34 returns!!!)
This is a high view of where "Cruisin' Ocean City" is staged...however, out of 3,500+ cars registered, this crowd shown is only about 900 cars, a fifth of the attendance, and continually moves in and out all day long!
Here's a few shots of Emcee / DJ / Entertainer Tim Beasley with our special guests that I interview....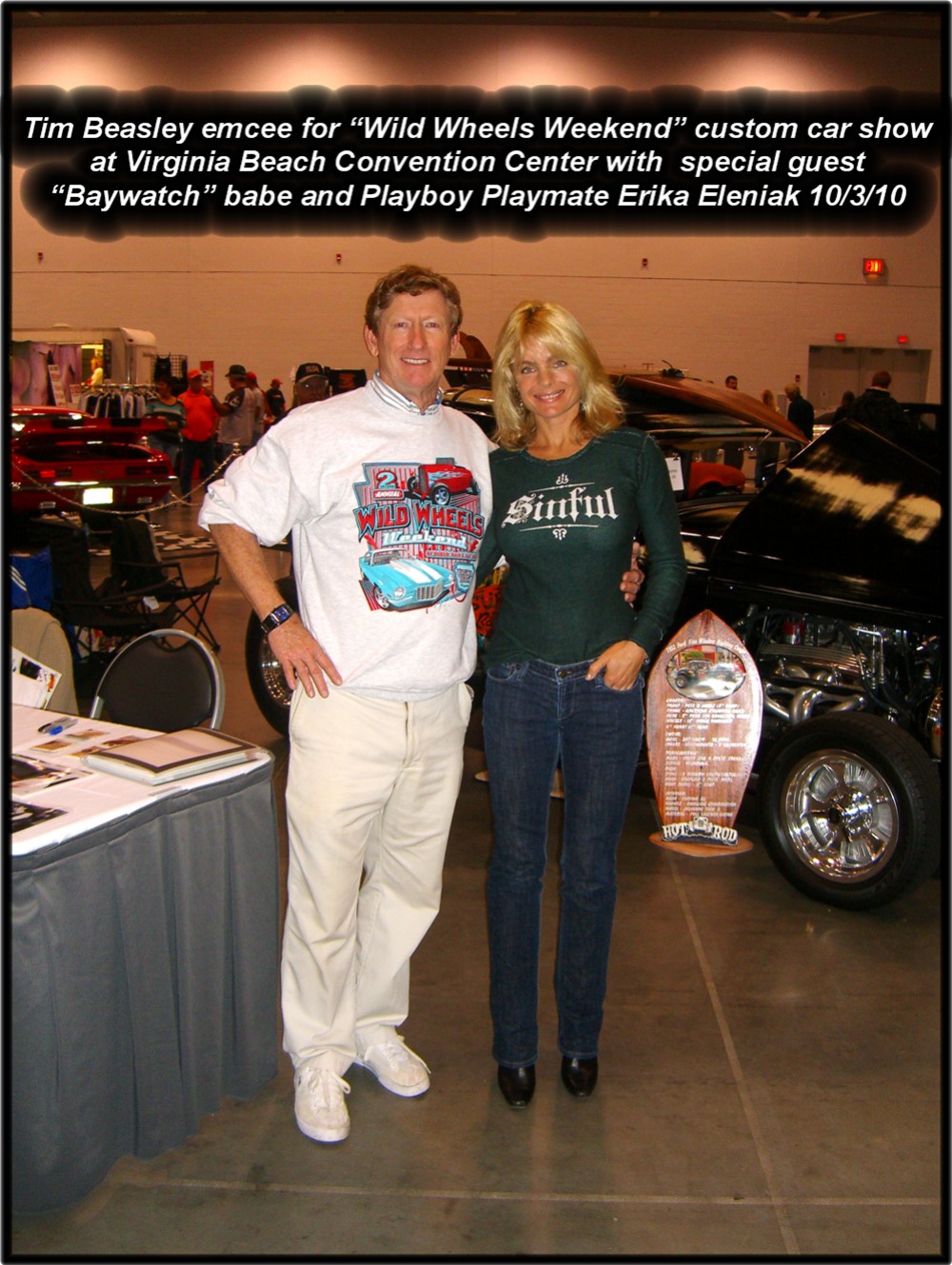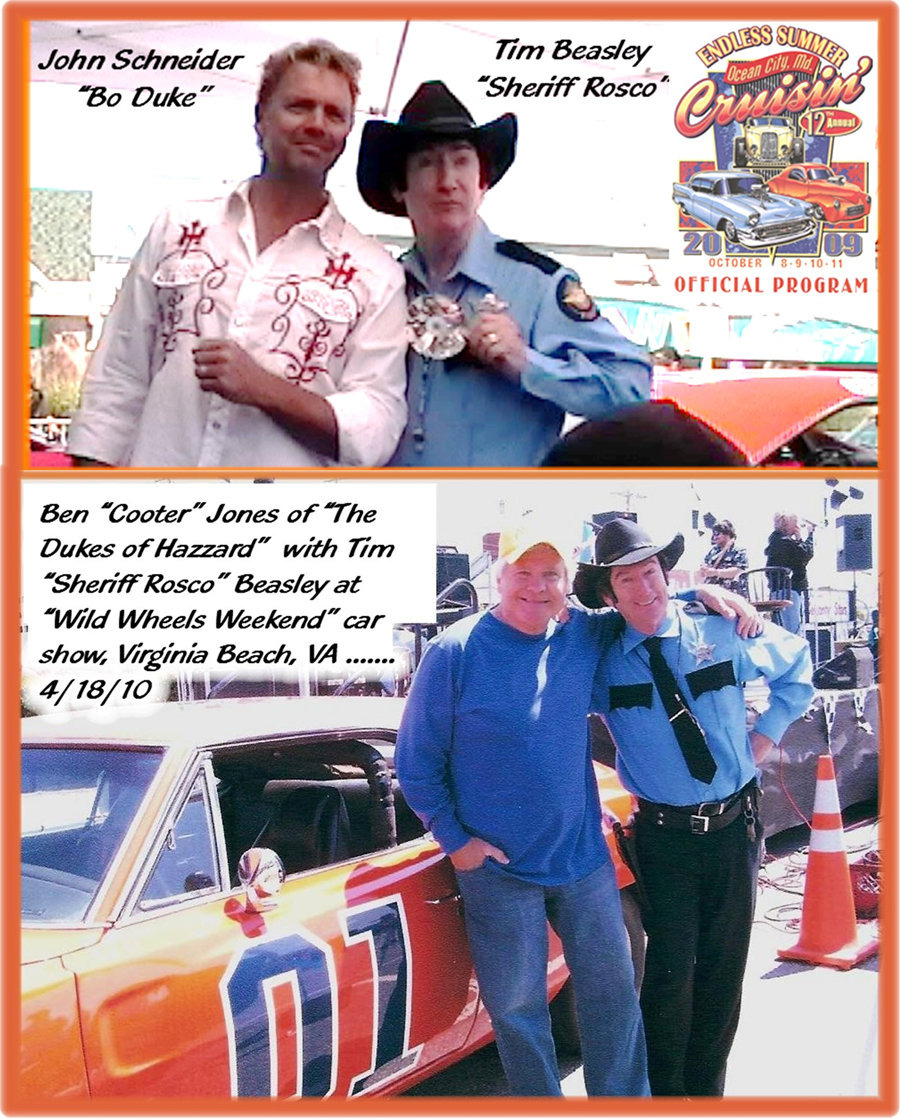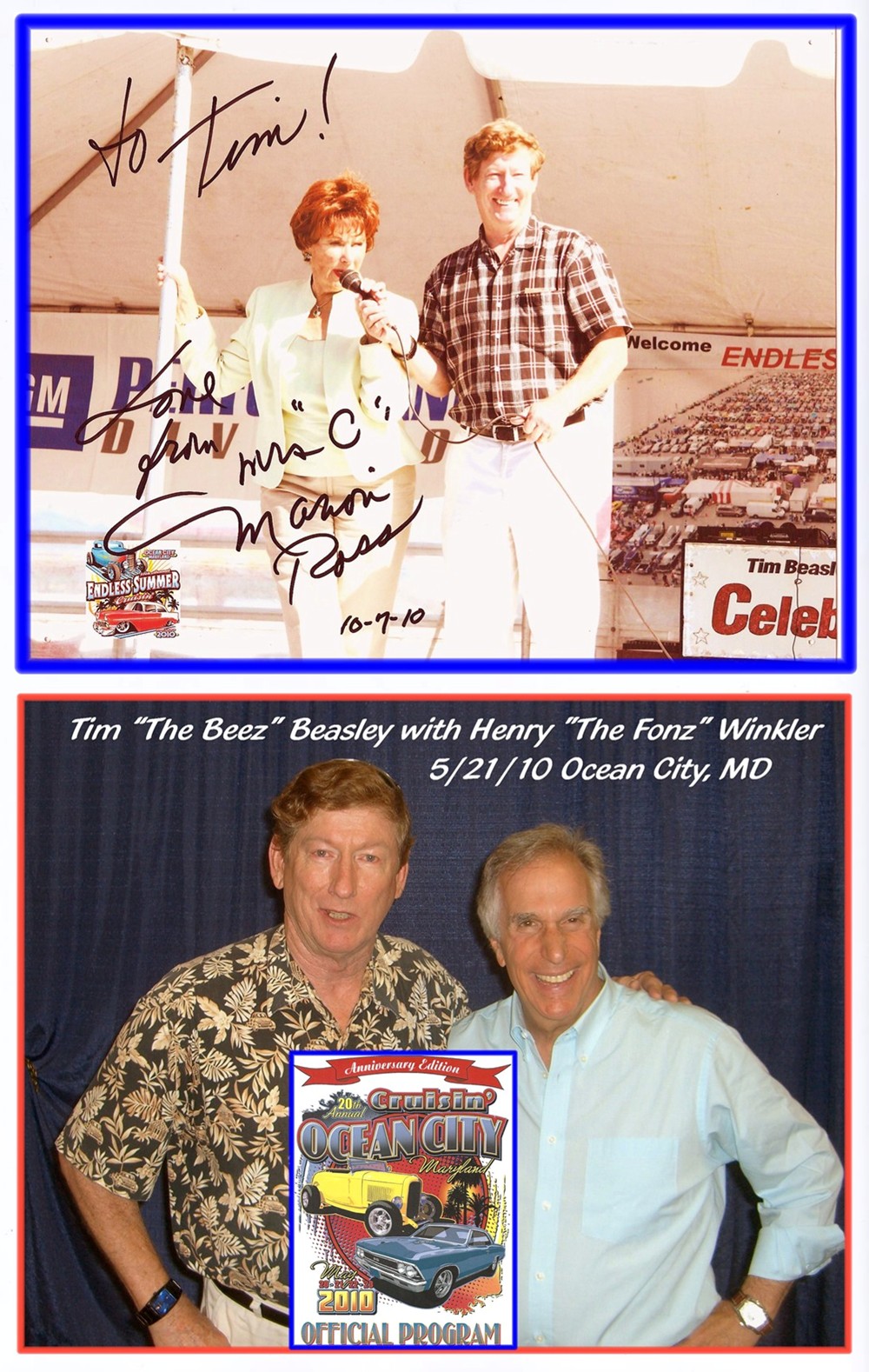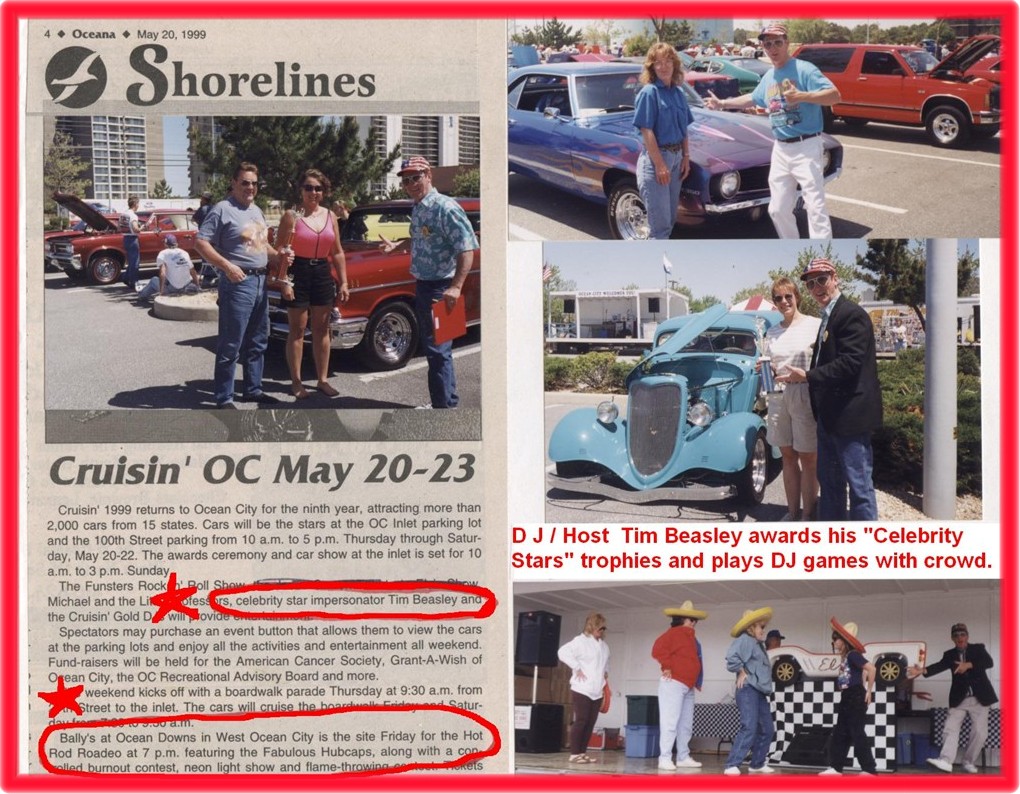 Above, my very first 'Cruisin' Ocean City," May 1999, and now just finished "Cruisin Ocean City" May 2016!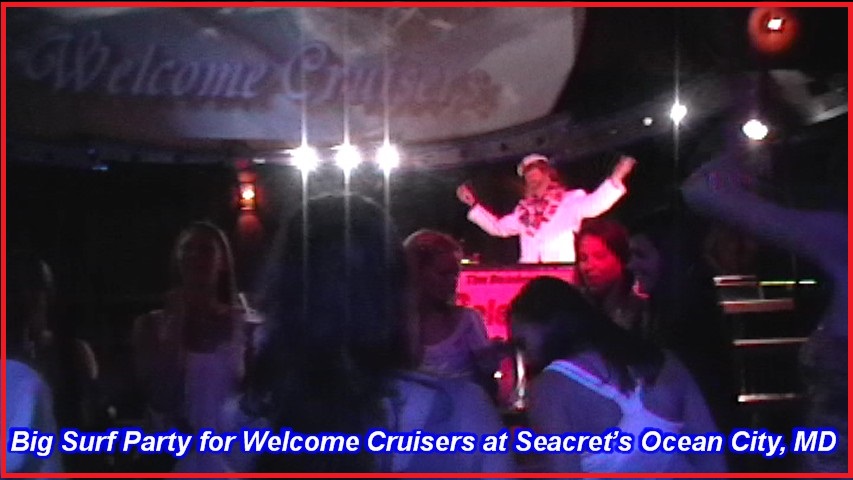 It's the DJ show for the Stars!
Member of National Association of Mobile Entertainers since 2001.
Licensed and Insured since 1986, Celebrating 34+ years of Entertaining!!!

Phone 757-589-0903
Please call, we love to talk! ...and you can text, too!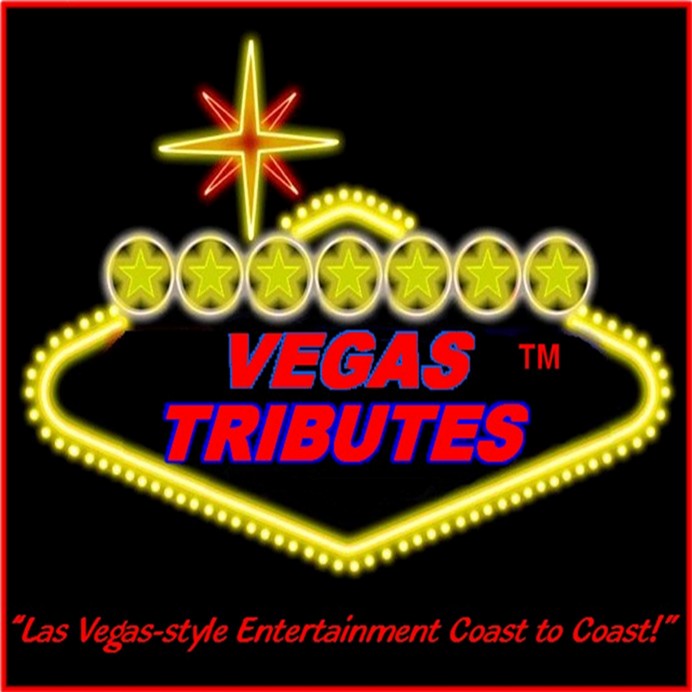 https://i.pinimg.com/564x/2e/f1/4f/2ef14f32db682c6105564c393eac8d46.jpg
DJ, dance party, theme music, special events, impersonator, tribute, 1940's, 1950's, 1960's, 1970's, 1980's, rock n roll, disco, pop, sock hop, British Invasion, Surf, Beach Music, Motown, Heavy Metal, Hard Rock, receptions, conventions, casinos, festivals, country clubs, cruises, N.A.M.E., National Association of Mobile Entertainers