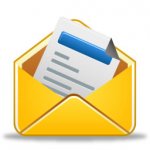 Contact Tim with e-mail,



Please give us the details of your event, what you're looking for in entertainment and what you like on our web site. We'll be glad to give you a reasonble quote...or even better, simply call, and you can text!
Please call 757-589-0903
Vegas Tributes - "Las Vegas-style Entertainment Coast to Coast!"
Entertainment, impersonator, tribute performer, DJ, Master of Ceremonies, Emcee, Singer, Actor, Comedian, Comic, impressionist, corporate, civic, festivals, special events, national, Lass Vegas, Atlantic City, Branson, Nashville, Palm Springs, Dallas, Atlanta, NYC, Orlando, Miami, Houston, LA, Belair, Beverly Hills, Hollywood