Resorts, Theaters, Country Clubs, Communities, Convention & Banquet Centers

Mandalay Bay Casino and Resort, Las Vegas, NV for world beverage client Diageo Guinness
Belterra Casino and Resort, Rising Sun, IN for two "high-rollers" appreciation party events
Pawley's Island Resort, Pawley's Island, SC
Dover Downs Casino Hotel, Dover, DE for "high rollers" appreciation party event
Universal Studios CityWalk, Orlando, FL
The Homestead 1776, Hot Springs, VA, a KSL Resorts property
Duluth Festival Amphitheater, Duluth, GA ( Atlanta, GA metro area )
Bethpage Resort, Urbana, VA
Parker Meridian Resort, Palm Springs, CA
Brighton Gardens, Virginia Beach, VA
Chambrel, Williamsburg, VA
Cypress Glen, Greenville, NC
The Villages, Spanish Springs - Ocala, FL
Jacob Henry Mansion Dinner Theater, Joilet, Illinois
Imperial Plaza, Richmond, VA
Ritz Carlton Hotel, Tysons Corner ( Washington, DC metro area )
Seacret's Nightclub, Ocean City, MD
Lansdowne Golf Resort, Fairfax, VA
First Colonial Inn, Virginia Beach, VA,
Palace Hotel, San Francisco, CA
The Anaheim White House Banquet Facility, Anaheim, CA
The Petroleum Club, Long Beach, CA
Massanutten Ski and Golf Resort, Massanutten. VA
Cruising Ocean City (large custom car event) Ocean City, MD
Endless Summer Car Cruise (large custom car event) Ocean City, MD
Wild Wheels Weekend (large custom car event) Virginia Beach, VA
Outer Banks Music Showcase, Kitty Hawk, NC
Biggs Cadillac / Buick / GMC Elizabeth City, NC
Blacksburg Country Club's 50th Anniversary, Blacksburg, VA
Coliseum Park, Hampton, VA
Anheiser Busch Kings Mill Resort, Williamsburg, VA
Clear Channel - Live Nation "Beach Street USA" tourists shows, Virginia Beach VA oceanfront
Mediterannean Festival, Beach Events, Virginia Beach, VA
Dominion Village, Poquoson, VA
The Chamberlin, Hampton, VA
Fort Myer US Army Post, Arlington, VA
Vespucci's Italian Ristorante' , Fairfax, VA
North Carolina Red Hat Society Annual Convention, Greenville, NC
Colonial Heritage / Lennar Homes Golf Community, Williamsburg, VA
Colonial Italian American Organization, Williamsburg, VA
Sal's By Victor Italian Ristorante, Williamsburg, VA
The Four Seasons at Historic Virginia, Dumfries, VA
Carolina Preserve at Bradford Hall, a Del Webb country club community, Cary, NC
Harvest Festival, Avonmore, PA (Pittsburg, PA area)
Victoria Place, Virginia Beach, VA
Turney Financial Client Christmas Party, Cookeville, TN
Indian Wells Theater, Palm Desert, CA
Four Seasons Hotel Spa, Westlake Village, CA

...plus many private parties, country clubs and members special events!

Corporate Clients, National Brand Products we've entertained for....hundreds, actually!
AAFES - Army Airforce Federal Exchance Service ( 50+ promotional appearances for grand openings -special sales)
Allstate
AMC American Movie Classics
AMF Bowling Centers (3 state tour)
Anheiser Busch
Aramark ( 3 shows for University of Virginia Dining Services)
AT&T
BMW / MINI (2 appearances for two different premieres of the MINI Coopers at the International Auto Shows)
Buick
Cadillac
Capital One Bank
Carrabas Italian Restaurants
Chevrolet
Chrysler
Coke
Coors Light
Diageo - Guinness ( The world-wide and famous "Guiness toasts" and their corporate events in Atlanta and Las Vegas )
Dillard's Clothing Stores (Christmas Holiday special shows and corporate awards programs )
DisneyWorld, Coronado Springs Convention Center, Orlando, FL

Dodge ( different dealership sales promotions , plus TV commercial)
Exxon (PR customer appreciation campaign )
Food Lion (Grand Openings, sweepstakes events)
Ford
General Motors Parts
GTE
Hard Rock Cafes- Orlando FL, Cleveland, OH
Haynes Furniture
Heineken
K-Mart
Krispy Kreme
Liberty Tax Service
Marriott Hotels
McDonald's
Nationsbank
NEXCOM - Navy Exchange Service
Pepsi
Performance Food Group PFG
PNC Bank
Rally's Hamburgers
Regal Cinemas
Sedexo
Sony Home Theaters
Southwest Airlines
Sprint
State Farm Insurance
Stihl
Sunoco
SunTrust Bank
Sysco Foods
Tower Records - Planet Music
Universal Studios City Walk, Orlando, FL
USB Financial (Two family night events in Manhattyan, NYC)
Volkswagen (International Auto Shows and also numerous dealerships promos)
WalMart (50+ grand openings and sales events)
Wynn Dixie Supermarkets
many more!!!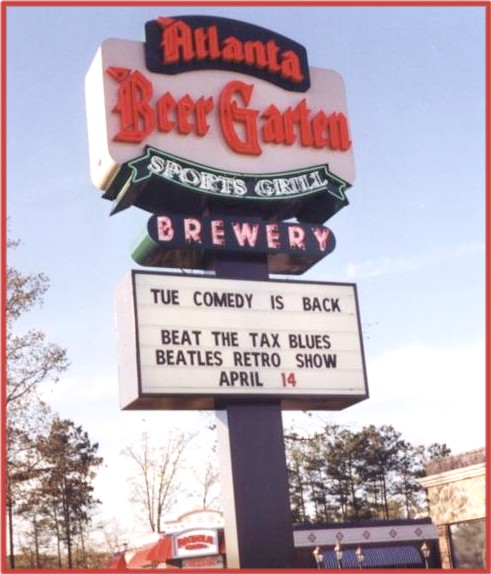 KSL Resorts -The Homestead 1766, Hot Springs, VA