Show & Party Ideas!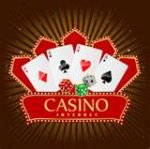 Casino Party Night Live Entertainment

Having a standard casino night fund raiser or corporate event and you'd really like to "jazz it up" a bit beyond just an assortment of table games? Nothing adds more fun to a "Casino Party Night" than an exciting live Las Vegas-style show, like the legendary lounge supertars shows of classic Las Vegas! These fun fellows add superstar power to your invitations, and are grand for attracting larger attendances, which is very important especially for fund raisers and benefit galas.
With a galaxy of contemporary superstars to offer, like "Rod Stewart," "Neil Diamond," "Tom Jones," "Tony Bennett," "Paul Anka," "Billy Joel," "Willie Nelson" and "Kenny Rogers," and a constellation of classic superstars like "Frank Sinatra," "Dean Martin," Andy Williams" and "Bobby Darin" you'll have a winner of a fun show for your guests who'd like more fun and entertainment in their evening than just sitting down to play cards!


( For lots more info, go to "The Martini Men" web site, http://www.themartinimen.com )

Our Casino Party Night fun can also take on the flavor of the old Wild West, with gun slinger "Clint Eastwood" from "The Good, The Bad and The Ugly" making the rounds, maybe even classic Western TV stars for a "Gunsmoke" Longbranch Saloon event with "Doc Adams" also having "Texas Outlaw Willie Nelson" on hand to perform those great tunes like "Whisky River," 'Mamas Don't Let Your Babies Grow Up To Be Cowboys" kind of hootin' and hollerin' fun, and even "Kenny 'The Gambler' Rogers" in his famous song and movie role!
...and for a really fun alternative, have a "James Bond 007" Monte Carlo or Paradise Island Bahamas casino night! We've got "007" and "Inspector Clouseau" in person to add some fun star shine to your gaming!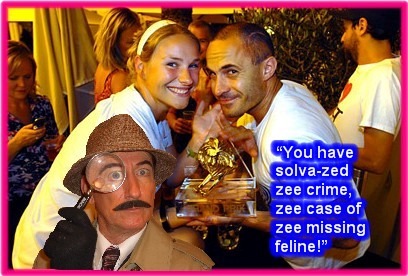 See much, much more on this on our other web site, just click on this link!
http://www.themartinimen.com/Casino-Party.html

Party Like It's 1959!

Here's a whole new dimension in a party theme - go retro and party like it's 1959! Yes, it was a time of glamour, great expectations and lots of hope for the future, so let's take a time warp back to laid-back cool....Invite your guests to dress to impress ala "Mad Men" sharkskin and "Ladies of Liesure" chic - even have a best-dressed vintage 50's-60's contest, some atomic pop culture trivia fun as well...and don't forget, that when The Martini Men are each having " meet & greet," the best in ultra-lounge bossa nova beat will be movin' their feet!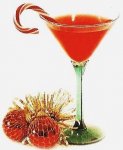 "Mistletoe & Martinis" for the Holidays!

Holidays entertaining is really something special when you put "Mistletoe & Martinis" together, and with this fine hot-toddy of a holiday party show, The Martini Men will add great cheer mixed with all those Christmas classics...book them as your company Christmas / New Years party and everyone will rave for the next year!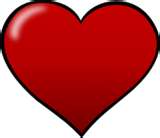 "That's Amore'" - Anniversaries, Bachellorette Parties, Birthdays, Weddings, etc!

Love is everywhere when you have either one, two or even three of our "Legends of Love" sing for the happy couple or object of your affection!
Newlywed's "first dance" will be splendid with such great crooner classics as "Dean Martin" and his "Memories Are Made of This," or perhaps "Bobby Darin" and his "You're The Reason I'm Living" ..."Rod Stewart" could swoon them with 'Have I Told You Lately That I Love You," and Frank Sinatra could sing his "Fly Me To The Moon." Fans of these Vegas superstars come in all ages, too, so anniversaries and birthday parties can be a real salute' with a show for the special ones!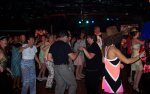 "Martini Madness" Cocktail Party Fun

Vegas Tributes give a lift to any "martini mixer," too! Having a cocktail-dance party? These Las Vegas-style performances add hot excitement with plenty of fun, and everyone knows and loves the celebrity impersonations.
"Living Wax Museum!"
Imagine the fun you'll have surprising your guests with a most unique and hilarious party centerpiece, our "Vegas Tributes Wax Museum!" Everyone is familiar with the world famous Madame Tussauds Wax Museum that is a tourists' favorite attraction in all of the world's major cities, such as Las Vegas, London, Paris, New York City, Washington DC, etc.
With this most unusual party idea, you've told your guests you've invested in having a display of very expensive celebrity mannequins from a world famous wax museum, namely our 'Vegas Tributes Wax Museum" TM. Depending on your theme, any of our variety of "celebrities" could be your "Vegas Tributes Wax Museum" mannequin!" You could, for example, have our "President Reagan" standing at his authentic White House Podium, as if in a "freeze frame pose" from a historic press conference, or simply "stood" in place in your reception area (as illustrated in the photo below of a reception area).
Our "President Reagan" and every celebrity look alike we offer, pun intended, is so lifelike!!!! Of course they do...they're only acting like a wax mannequin, something we've done as a great attention getter for years! Later, as an option, you can have your "wax mannequin" come to life, and can really have some fun with the guests who are allowed to "move him into hilarious positions for photos with them!" See much more on this on our direct link that accesses "Living Wax Museum" on the 'Stars List' at the top of the page, or you can see any of our celebrities as well.
http://www.vegastributes.com/Living-Wax-Museum.html
We definitely have great party ideas and the talents to go with them! Be sure to check our entire roster of "celebrities" on our "Stars List" navigator tab on the homepage.
Also see more of TBC Stars - Vegas Tributes variety of shows and entertainment offerings at our other two web sites,

http://www.themartinimen.com
Please call, we love to talk, and you can text, too!!!
Licensed and insured since 1986
Party, entertainment, DJ, show, tribute, theme party, celebration, grand opening, festival, theater, musical, actor, impersonator, dance party