Mike Love Impersonator Tribute Show, "Captain Mike"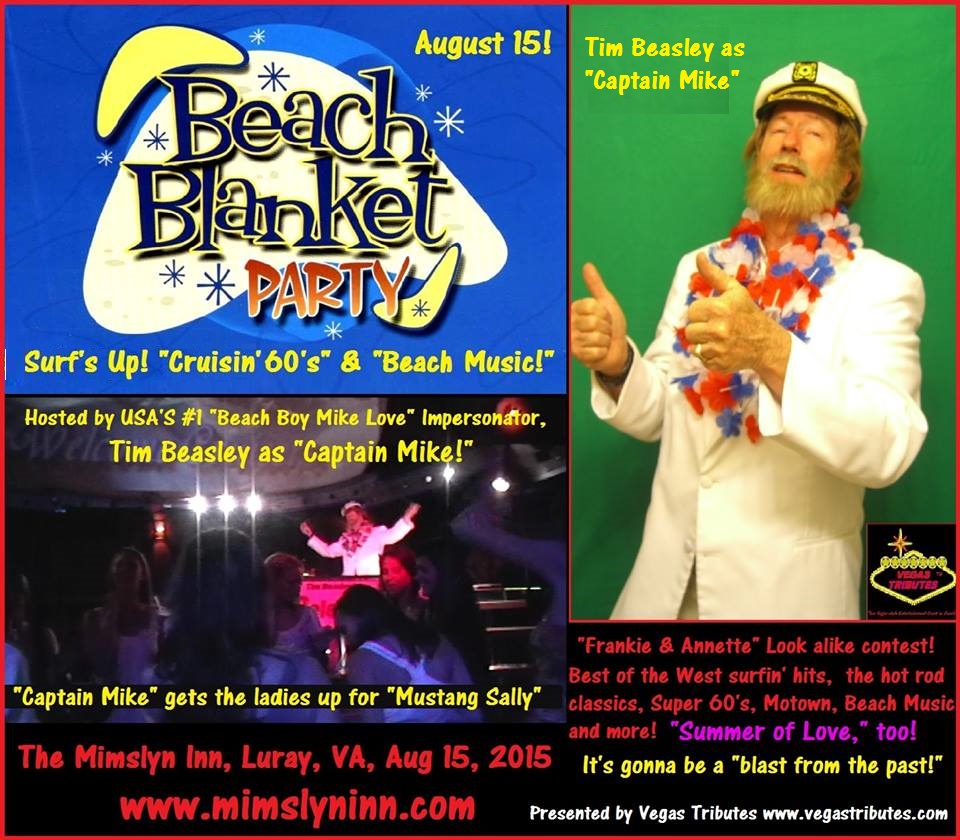 Here's a video of a typical fun party show! Just click the red link!
https://www.youtube.com/watch?v=ggQfP5Tz_74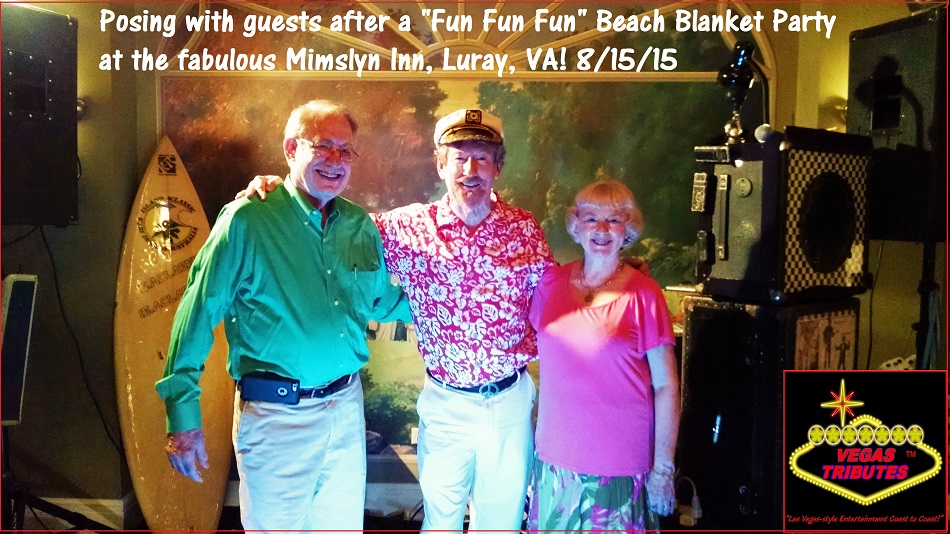 The Beach Boys are probably the best known American band in the world, with a record 40 top 10 hits. One of the main forces behind their phenomenal success was front man Mike Love, who had the all American boy looks, voice and swagger in his on-stage 'Beach Boy" personna.
Tim Beasley has been performing as "Mike" for quite a few years at custom car events, ( all 15 years of the huge and famous "Endless Summer" and "Cruisin' Ocean City" super car & custom car cruise in Ocean City, MD that attract well over 100.000 attendees at each event!) new car dealerships sales, Wal-Marts and military bases exchanges for their big "Endless Summer" themed sales events, and also for big casino "high rollers appreciation" parties, and anything with a 60's , beach, surf and car culture events.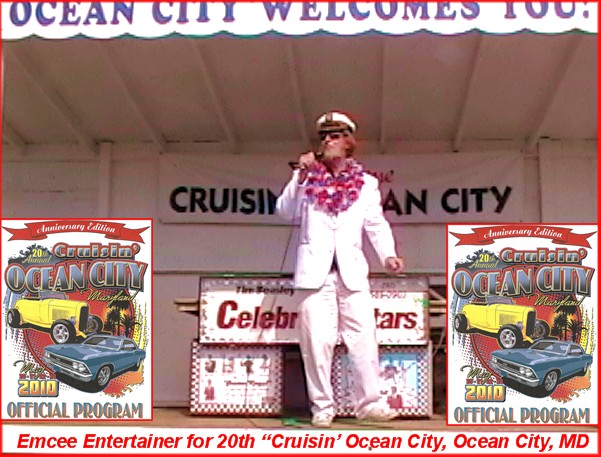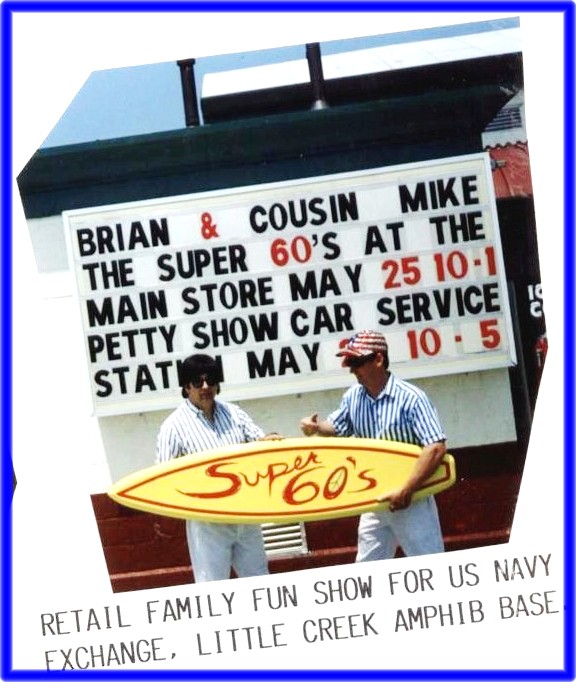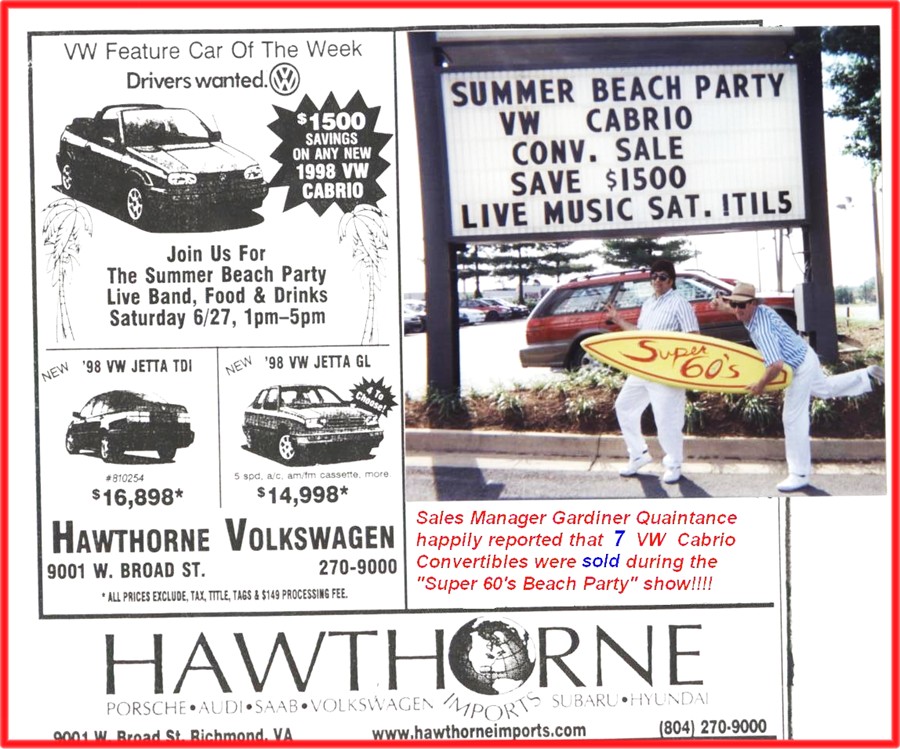 See this "grand sand" fun show in a quickie video taken at that event above, at this easy link:
http://www.youtube.com/watch?v=ggQfP5Tz_74
This show has a lot of retail promotion power, too!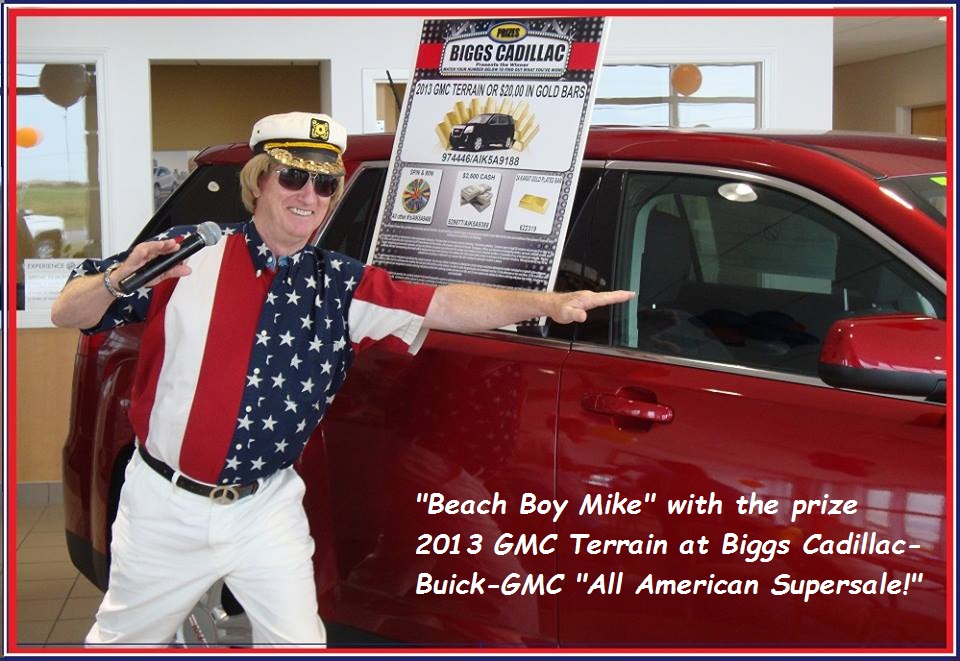 Songs Performed:
"Surfin' USA"
"Help Me Rhonda"
"California Girls"
"All Summer Long"
"Little Duece Coupe"
"Fun Fun Fun"
"Surfer Girl"
"I Get Around"
"Catch A Wave"
'Surfin' Safari"
"Good Vibrations"
"Kokomo"
"Barbara Ann"
"God Only Knows"
"Don't Worry Baby"
"Wouldn't It Be Nice"
"Wendy"
"Be True To Your School"
"Little Honda"
"409"
"Sloop John B"

"Shut Down"
"In My Room"
and other Surfin' and Sixties Classics!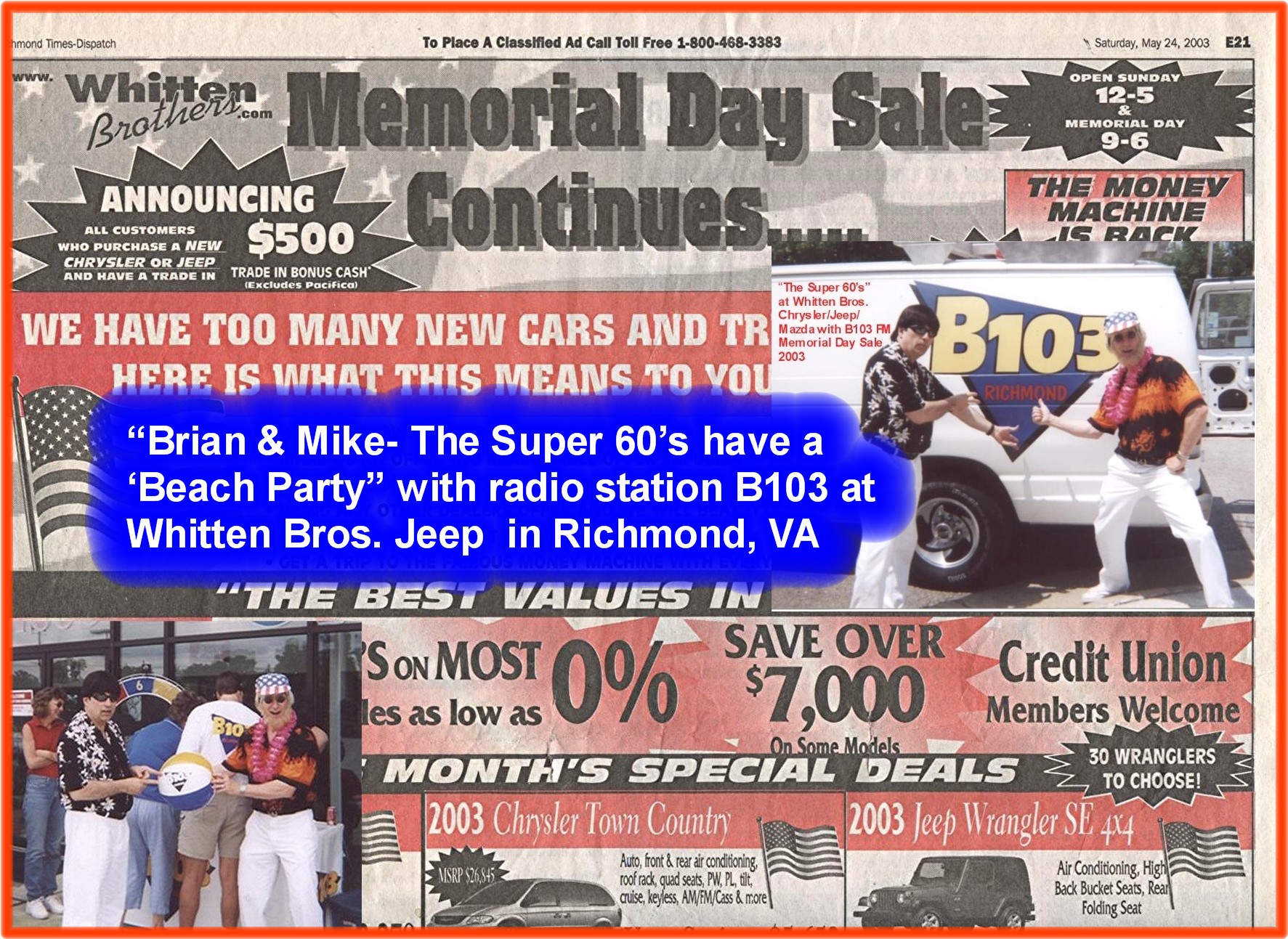 There's plenty of great tunes, laughs, fun and audience participations including hilarious "air -surfing" competitions, "Surfer Girl" beauty - bikini contests, best surf bums fashions, trivia and more!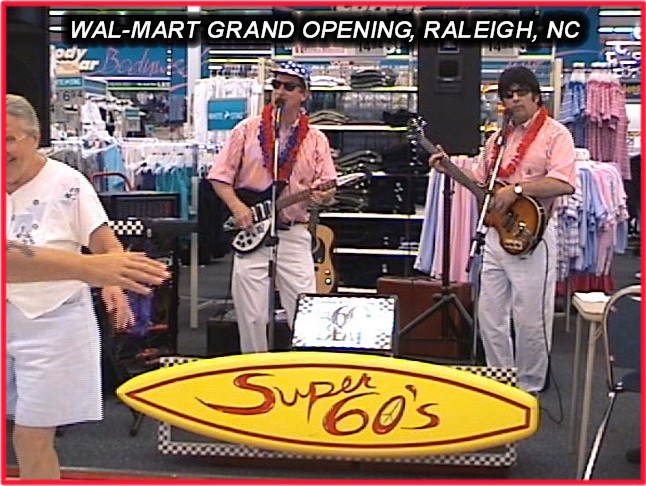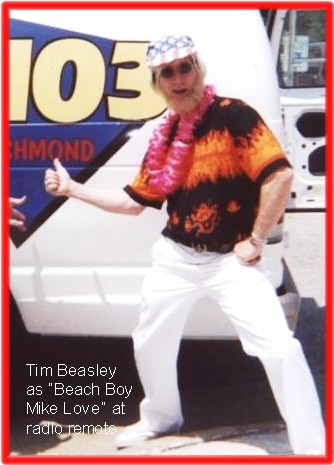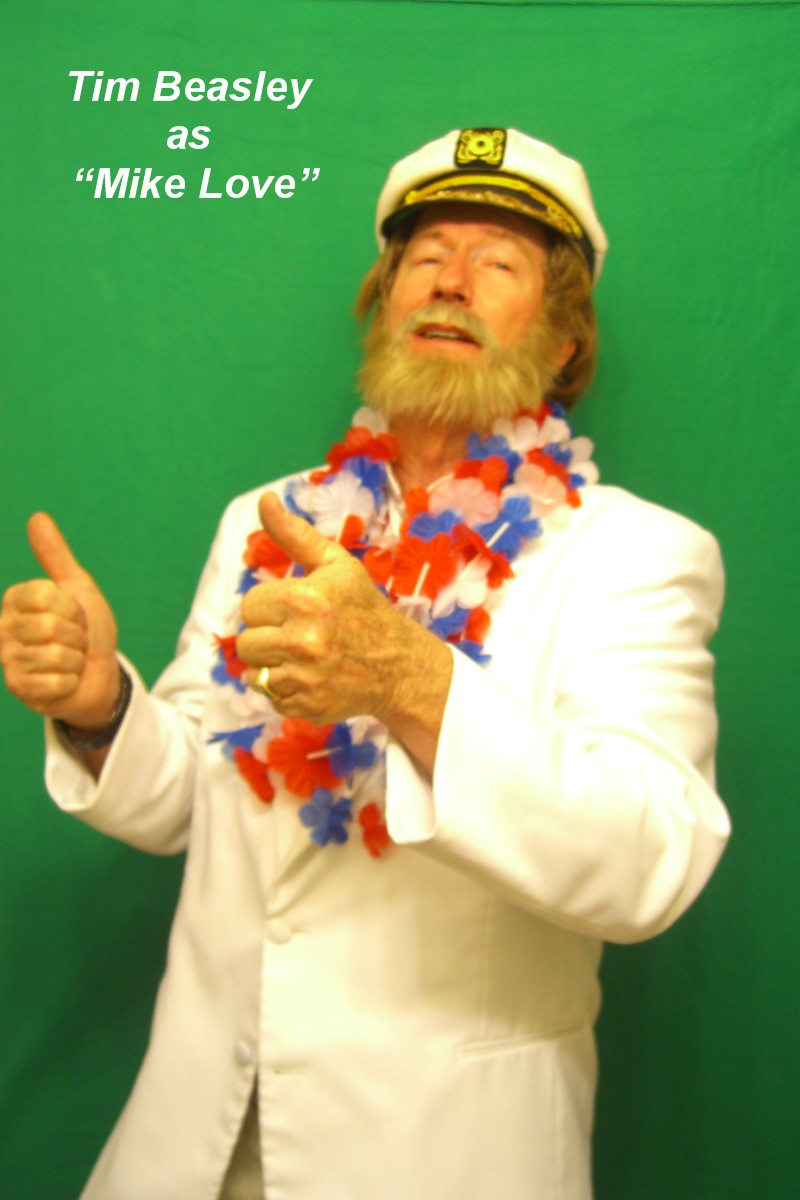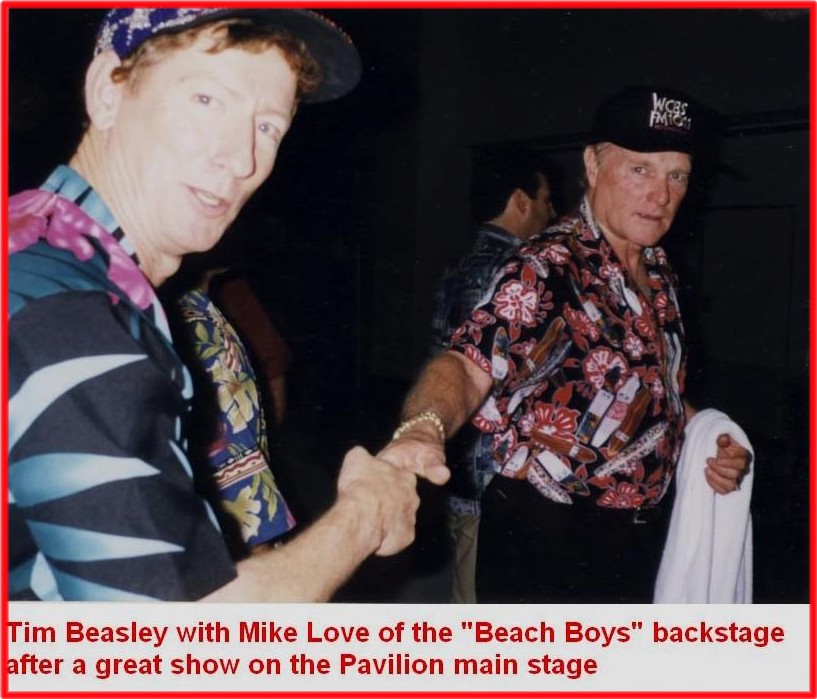 (ABOVE IS THE PROMO FOR OUR SHOW AT BELTERRA CASINO RESORT AND SPA, RISING SUN, INDIANA, FOR THEIR "GOLD & PLATINUM CLUB" MEMBERS.)
Bookings anytime, anywhere you want your guests to "Catch a Wave!"


Phone / Text 757-589-0903


Please call, we love to talk!

e-mail timobeasleystar@aol.com
Beach Boys, Mike Love, impersonator, tribute, singer, look alike, entertainer, rock n roll, surf tunes, LA, Santa Monica, Hawaii, USA, Dallas, Palm Springs, Miami, Atlanta, NYC, Chicago, hot rods, custom cars, party