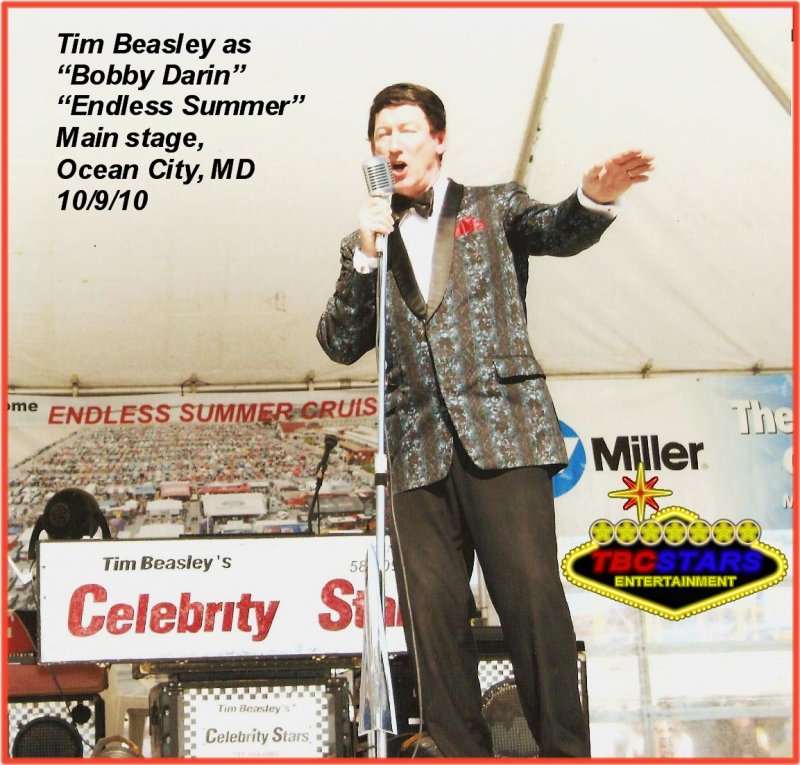 Bobby Darin was a top of the charts singer many times, and his smooth, clear young voice gave a true soul feeling to many his popular songs. In our "Martini Men" impersonation tribute lineup our "Bobby Darin" is a true singing sensation. Whether belting out big music hall numbers like "Mack the Knife" and "Hello Dolly" or crooning intimate love songs like "Things" and "You're The Reason I'm Living" to light jazz favorites of "Beyond The Sea" and "Charades" or straight out rock n roll fun like "Splish Splash" and "Dream Lover." ...our "Bobby" does them all!


Show is performed with Tim Beasley singing live vocals, in impression of Bobby's voice and range, and a visual impersonation in his stage presense, similar build and appearance. He sings into an authentic classically designed professional Shure 55 microphone on chrome stand. The live vocals are mixed with prerecorded "backing tracks" from a CD, flashdrive or similar media to effect the sounds of a full orchestra reproducing the legendary live shows Bobby Darin was known and loved for.

The professional sound equipment needed for a great show in a smaller or medium-sized venue to entertain 35-350 guests is very basic, of about 1500 watts, and can be provided in a drivable range which is normally about a 350 mile radius from Virginia Beach, VA.
We also have professional top brand theater and special effects lighting to give a very sophisitcated look to the show. Staged decor is attractive in appearance with a "Las Vegas" motif. Being a one-man show, the performance is conveniently compact in stage area needs, so works well either on full stage or minimum of 8' X 10' with a high visibility and feel. For engagements nationally, flying in for the engagement, if the show is for an initimate party of up to 35 guests, we bring a portable professional sound system that works great for those, but a larger group, such as 35 -350 guests in a hotel ballroom or banquet hall, we suggest the Audio / Video dept at hotels and resorts venues provide the set up for the show, or have a sound re-enforcement sub contractor or DJ company do this.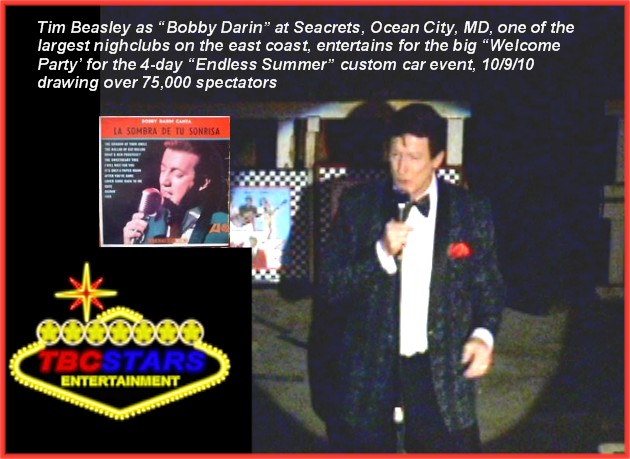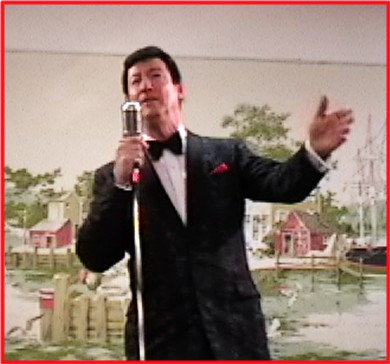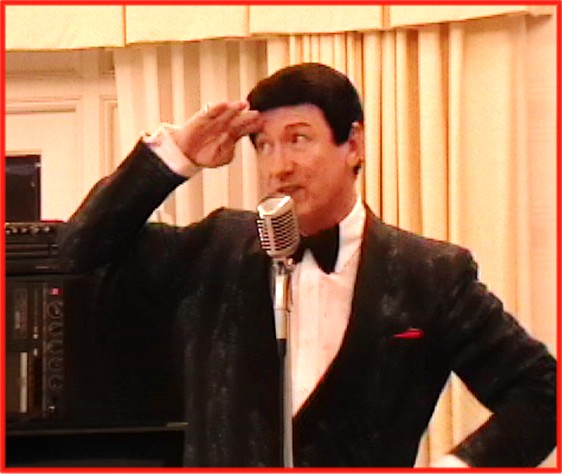 Songs Performed:


"You Must Have Been A Beautiful Baby"

"You're The Reason I'm Living"

"As Long As I'm Singing"

"Mack The Knife"

"Beyond The Sea"

"Dream Lover"

"Bill Bailey"

" Lazy River"

"Things"

"Mame"

"Charade"

"Hello Dolly"

"Splish Splash"

"New York On Sunday"

.....and many more!


Your guests will love Tim Beasley as"Bobby Darin," either as a

solo special performance or teamed up with your choices of

"The Martini Men!"


www.themartinimen.com
EMAIL timobeasleystar@aol.com
Phone/ Text 757-589-0903
Please call, we love to talk!
Bobby Darin, impersonator, tribute, singer, entertainer, Las Vegas, Palm Springs, Reno, Lake Tahoe, LA, Los Angeles, Hollywood, NYC, Miami, Dallas, Chicago, Atlanta, nationally