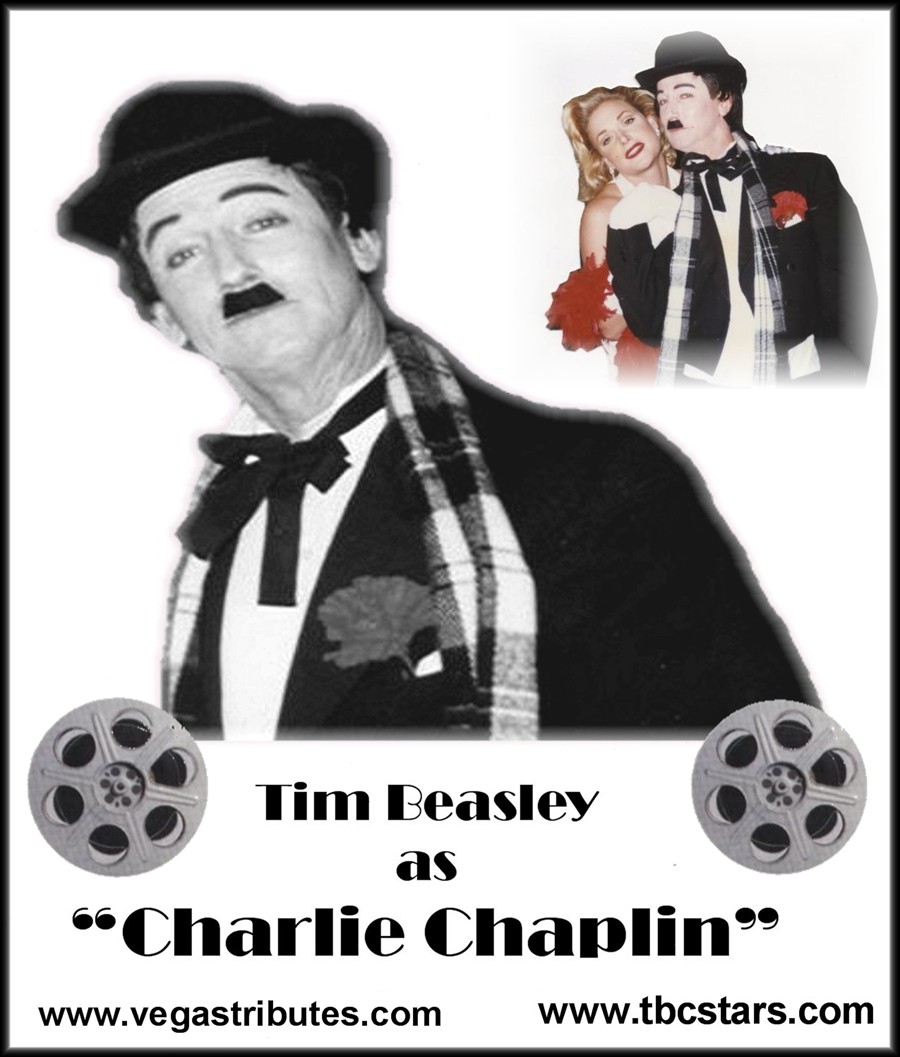 Charlie Chaplin is of course one of the earliest "superstars" in being a box office sensation and world-recognized movie icon back in the silver screen days of silent films. With his signature derby, cane and "little tramp" attire and attitude, he stands as a giant in terms of recognition power, and everyone instantly knows "Charlie Chaplin."



This event was a very posh fund raiser for the world reknown museum of fine art, The Muscarelle at William & Mary University, Williamsburg,, VA. A huge success!
Very much a celebrity icon, Charlie Chaplin will continue to be a popular character entertaining for any special event looking for that classic Hollywood and Roaring Twenties feel. Below is a recent performance for a "red carpet" fundraiser.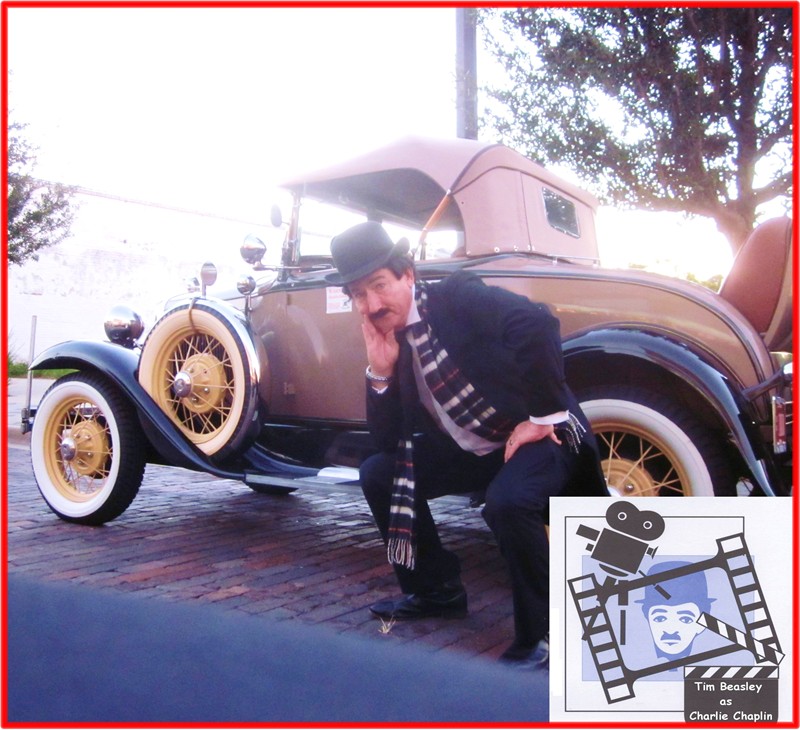 Tim Beasley is often asked to perform his sterling impersonation of Charlie Chaplin as "The Little Tramp" for fundraisers, public events, retail promotions and any special social gathering wanting the fun of a "Hollywood" or "Roaring Twenties" costumed event.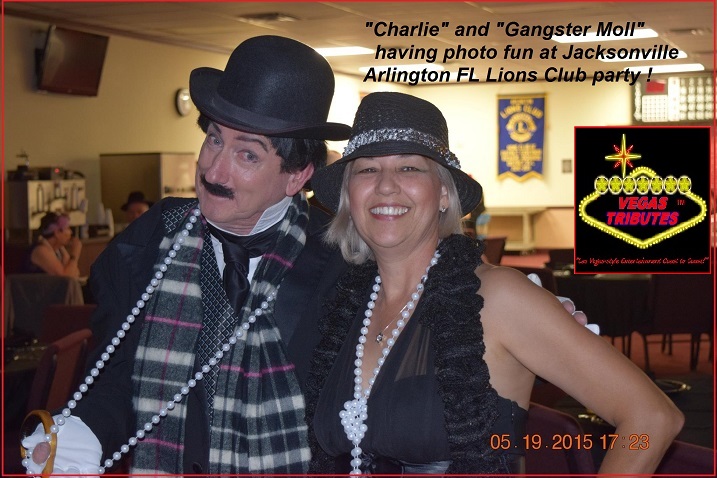 As a 34 year veteran of live performances nationally and internationally, too, Tim always brings an immense amount of experience and craft to his "Celebrity Stars" appearances!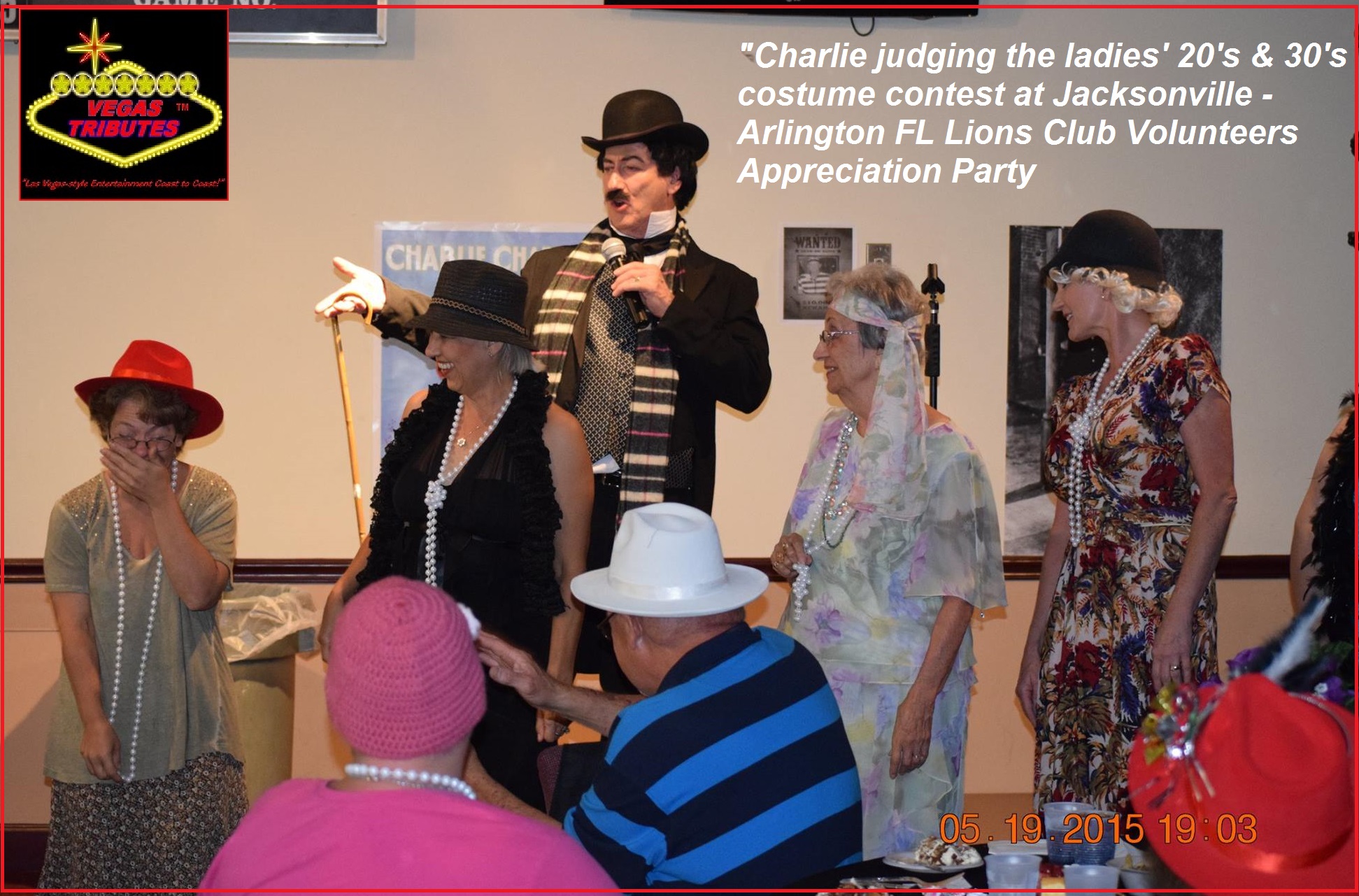 "CHARLIE CHAPLIN" EVENT ABOVE IS FOR A FUN ROARING 20'S THEME PARTY FOR JACKSONVILLE-ARLINGTON, FL LIONS CLUB GALA, 5/19/15. NOW BOOKING FOR YOUR SPECIAL EVENT, NATIONALLY - INTERNATIONALLY.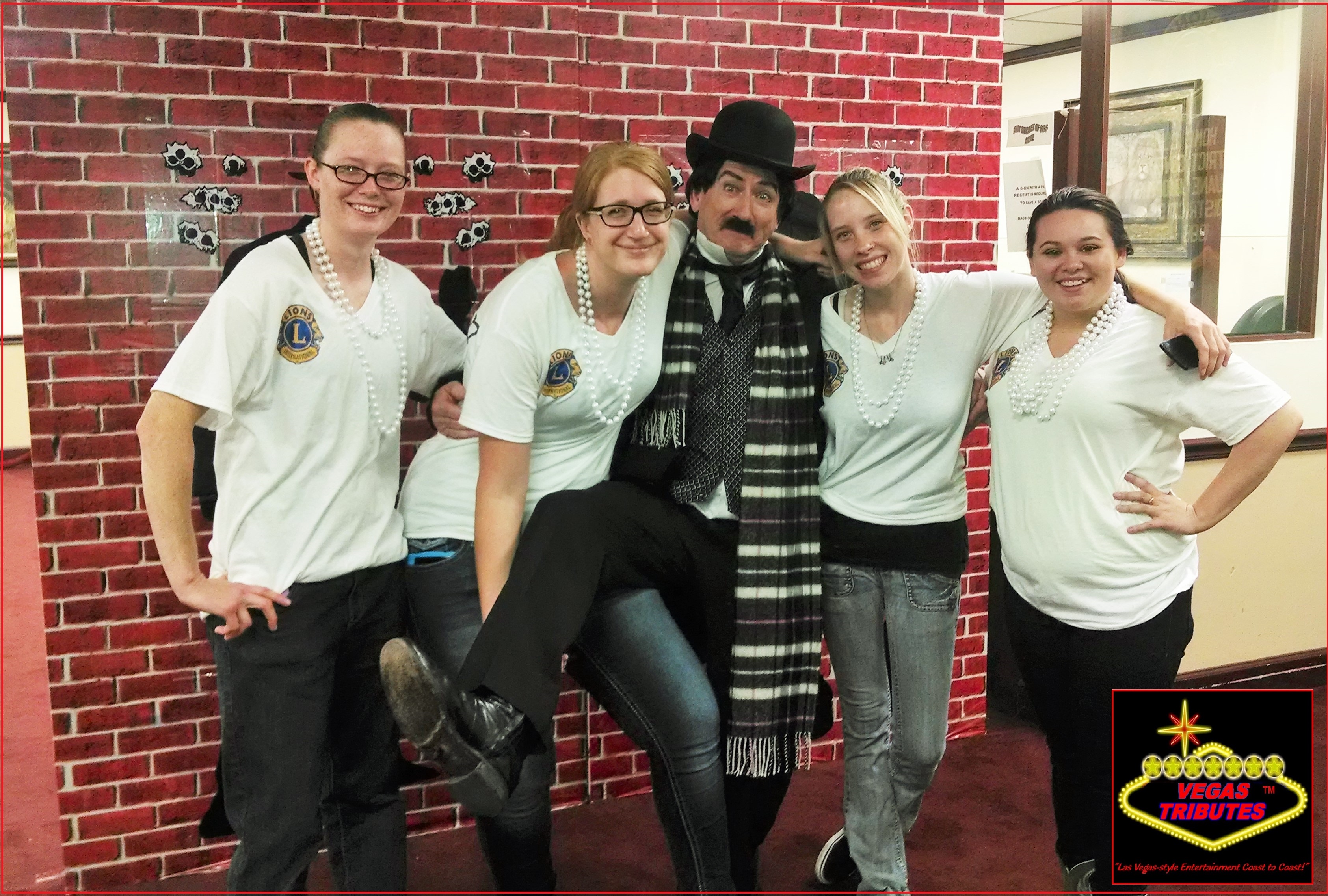 email: timobeasleystar@aol.com
phone- text : 757-589-0903
Please call...we love to talk...and you can text, too!
Licensed And Insured
Copyright © 2010 Tim Beasley's Celebrity Stars

Charlie Chaplin, impersonator, tribute, look alike, entertainer, actor, impressionist, mime, Hollywood, Las Vegas, Reno, Palm Springs, LA, Chicago, NY, Miami, Branson, TV, movies, corporate, convention centers, casinos, fund raisers, socials, resort, country club, organizations, receptions, roaring 20's, Great Gatsby, glamor