Clint Eastwood Impersonator
Tim Beasley is a Clint Eastwood look-alike impersonator, portraying the famous Clint Eastwood "Spaghetti western" character better known as "The Man With No Name." This Clint Eastwood impersonation is perfect from the top of his weathered Stetson, to bottom of his rattlesnake stompin' skull-spurred boots!
With the signature "killer gaze" squint of Clint, his sun-scorched complexion, wild hair and tequila soaked beard, our "Man With No Name" is complete. Wearing the iconic, authentic Mexican weave poncho, it's also his gun-slinger posturing, big bore pistol and crooked hand-twisted "smoke" that has his guest all whistling the tune to "The Good the Bad and the Ugly!"
Tim's voice impression of Clint Eastwood is cool, raspy and every word though few, carries deadly weight. It's just one of the many dimensions that make a big difference in being a professional Clint Eastwood impersonator and not just a look alike.

Optionally, as "The Man With No Name" or the 1992 Academy Award Winning Best Picture "Unforgiven" main character, "William Munny."
Here's one "Clint" event, the big wild west theme and very succesful fund -raiser for Chesapeake Health Foundation, at the Chesapeake Convention Center...wagon loads of fun!!!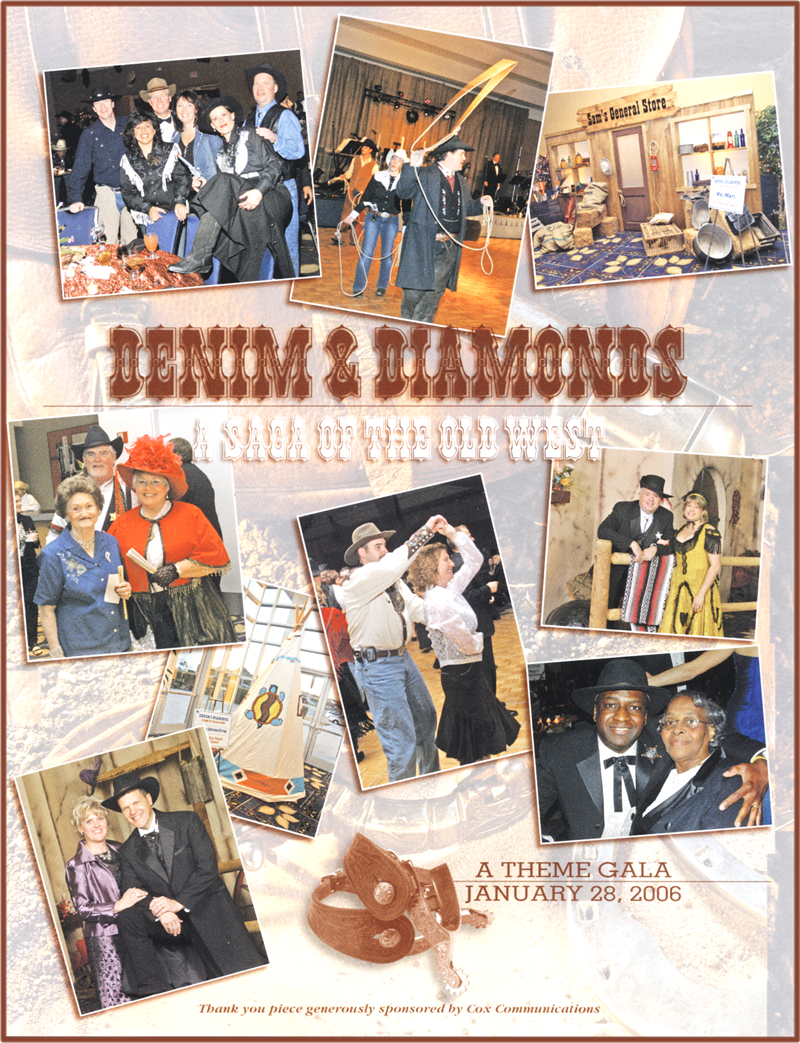 Are you Looking to round up a posse and head out to the Wild West?

Tim's Clint Eastwood impersonation is a hired-gun ready to take aim on your gang of "Good,Bad and Ugly" and will help your "neck-tie party" really loosen up! Tim's Clint Eastwood impersonation is a great addition to your Western theme or Hollywood style event, adds personality dynamite, and guests love to get a "Wanted Poster" photo with him.
This Clint Eastwood impersonator has many corporate appearances and also TV commercials under his gun belt. He's also a very big hit for any Clint Eastwood fan's special birthday or other celebration!
See the commercials, and also how "Clint Eastwood Rides The Bull," videod at a big "wild west" birthday party in Miami FL!
As the special guest, "The Man With No Name" challenged all to ride the bull, and after all were thrown, finally grabbed the strap and rode "hell-bent for leather!"
The ride operator tried his best to throw him, but "The Man With No Name" out rode them all! Yeeeee-haaaaaa!!!!!

See the action at this youtube link:
http://www.youtube.com/playlist?list=PLfgTVtGCxkTkG1eVX6EA9rCCGgPs_5oQ_&feature=view_all


"Hangin' 'em high," with his hoss at Anheiser-Busch's Kings Mill Resort Williamsurg, VA for a big corporate "Wild West Saloon" party schmooze.

Events Include
Beach Robo Virginia Beach, Virginia (TV commercial)
Chesapeake General Hospital's 25th Anniversary Gala
Farm Fresh Supermarkets Wild West Casino Night
Haynes Furniture "New West" furniture show
Hendrick's Colonial Chevrolet
Kings Mill Resort in beautiful Williamsburg, Virginia
Riverside Hospital
Sentara Care Hospital Complex
Tidewater Food Dealer's Association
Biggs Cadillac - Buick - GMC, Elizabeth City, NC "Super Sale!"
Tidewater Regional Transit
Virginia Roadsters Pro Ball Game promotion
Wal-Mart

...and Birthdays and Fun Parties Coast to Coast!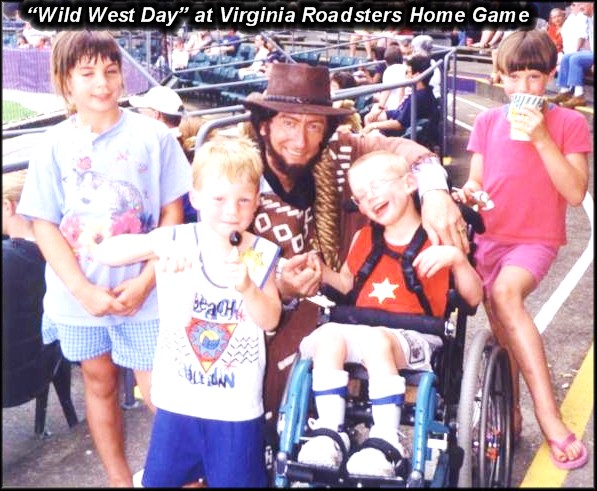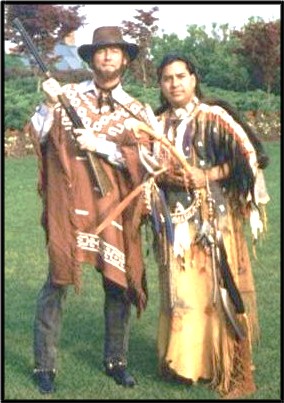 Miami Millionaire's big Birthday Party!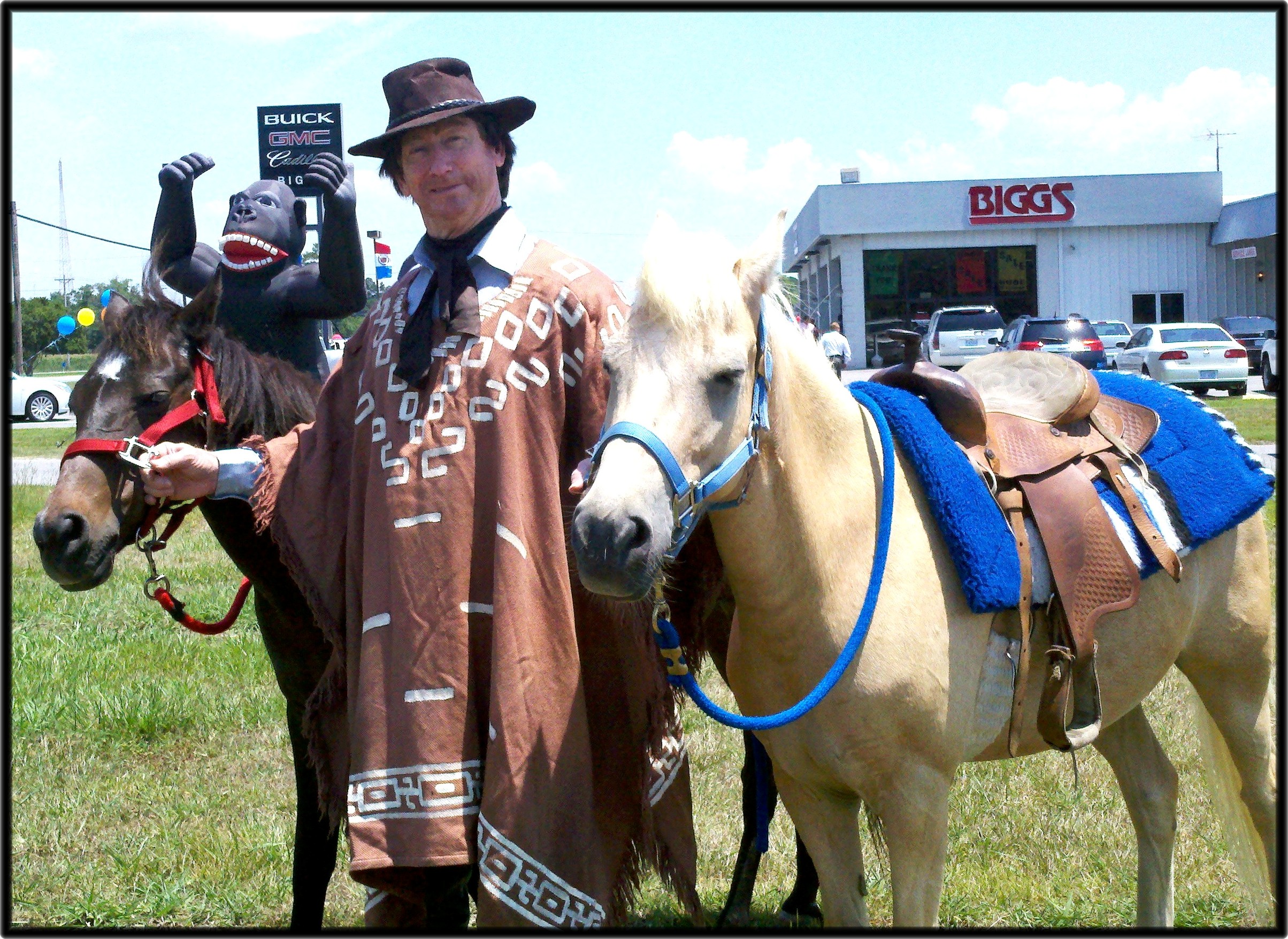 Pony rides at Biggs Cadillac- Buick - GMC "Supersale"

email: timobeasleystar@aol.com
Phone / Text 757-589-0903
Call, we love to talk!..
Licensed And Insured since 1986

Copyright © 2010 Tim Beasley's Celebrity Stars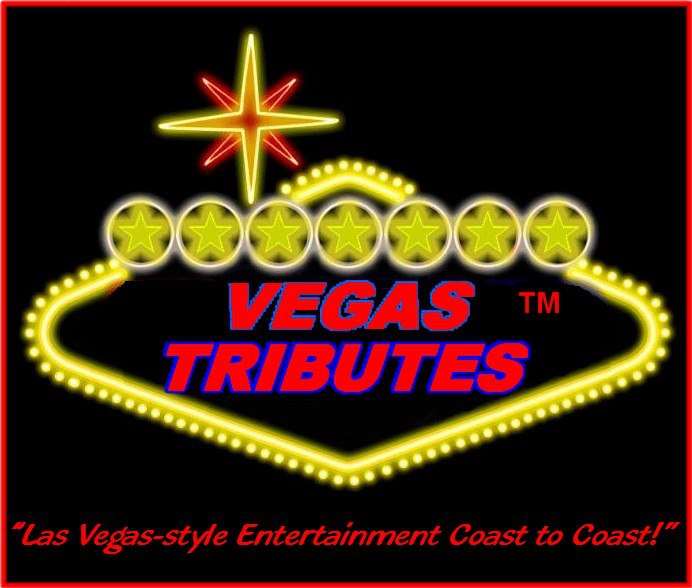 Clint Eastwood. impersonator, tribute, look alike, actor, impressionist, entertainer, movie star, western, spaghetti western, Good Bad Ugly, For A Fistful Of Dollars, Rawhide, Outlaw Josey Wales, High Plaines Drifter, Pale Rider, Two Mules For Sister Sarah, Dirty Harry, Unforgiven, Hollywood, Las Vegas, Lake Tahoe, Carmel