Doc Brown Impersonator "Back To The Future!"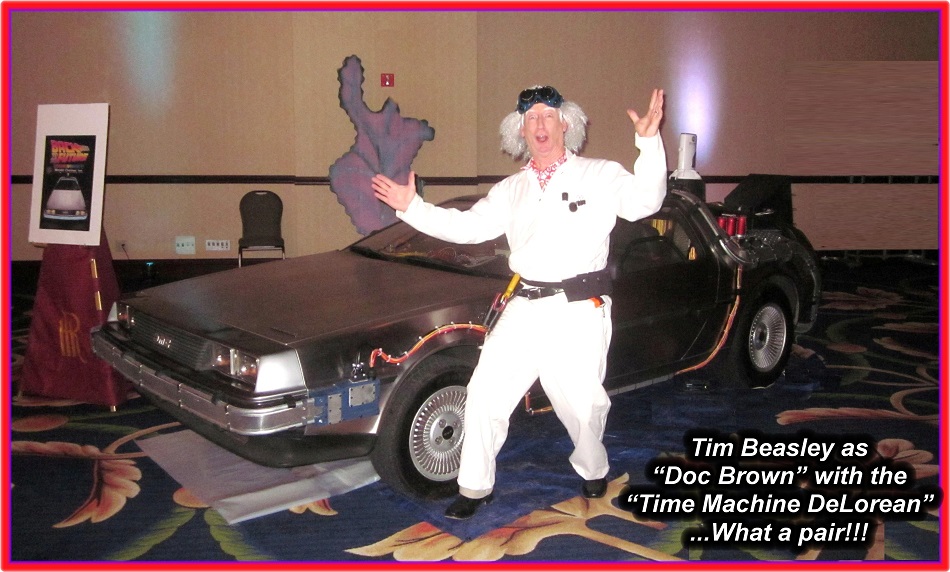 Tim Beasley portrays "Doc Brown," the lovable time-traveling inventor genius and central character from the 3 wildly popular "Back To The Future" movies, in an full "4th-Dimensional "impersonation of the role made famous by actor Christopher Lloyd.
As one of the most successful film series of all time, the movies and characters have many millions of fans worldwide. With such a fan base there are plenty of special occasions where a "Back To The Future" theme event will be a definite winner with any group or audience.