Gene Autry Impersonator Tribute to "America's Singing Cowboy!"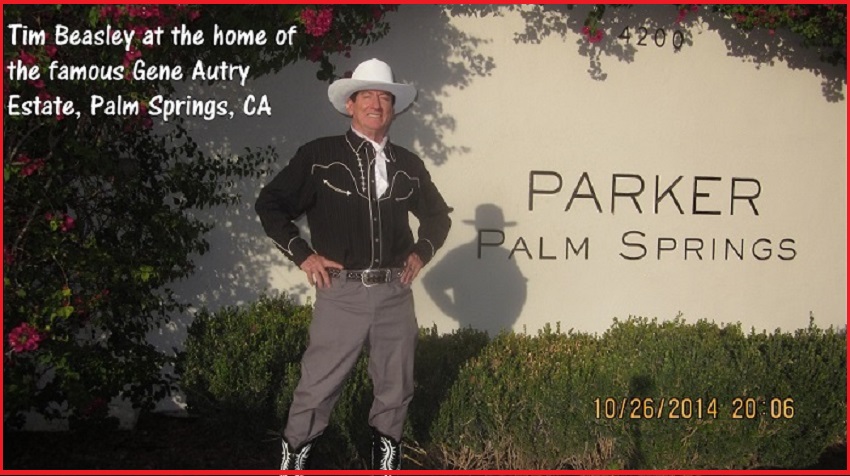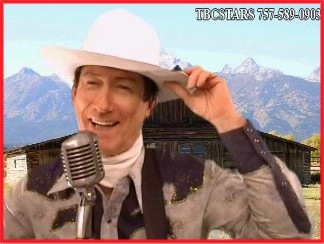 Gene Autry, America's Singing Cowboy, is an all American icon of immense influence in pop culture.
Video: http://www.youtube.com/watch?v=NOKhznYRCZ0

As a most popular recording and movie star on the silver screens for the years between the mid 30's to mid 50's, he set the cast on what a "singin', ridin' , and bad guy punchin' good guy western hero should be!
Tim Beasley is a national entertainer, specializing in the full living detail impersonation and tribute performance of Gene Autry. A huge Gene Autry fan himself, Tim remembers well those fantastic films, and enjoys bringing his audiences the memory of those silvery Saturday matinees back to life.

Any of the millions of "baby boomers" will also remember as well, the many Saturday mornings Gene Autry came into the homes on their TVs....Well, now they can enjoy those memories as if they were right there in the movies themselves.....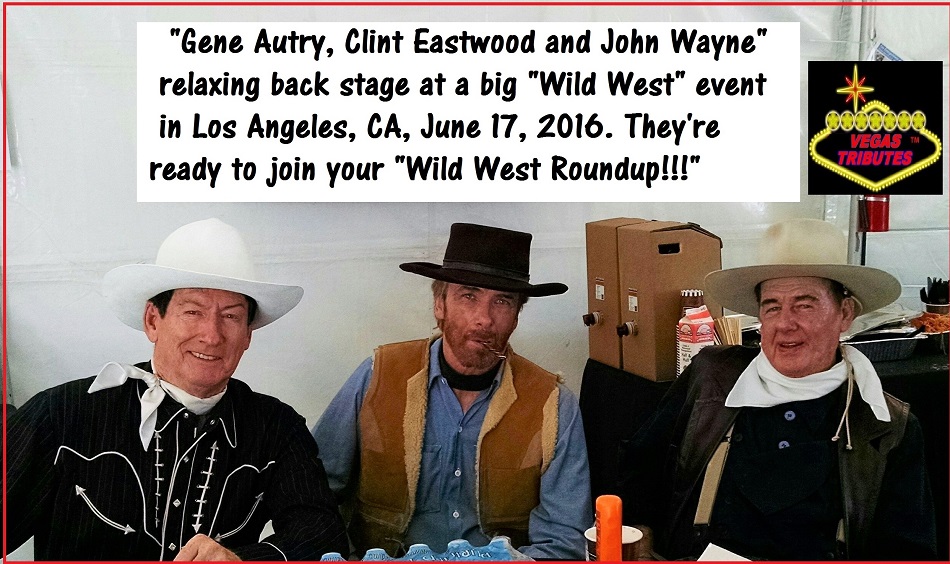 Tim as "Gene Autry" is ready to "round up your herd" and give them a grand tour of those campfire classics singing "Back in the Saddle Again," "Don't Fence Me In," "Tumblin' Tumbleweed" "You Are My Sunshine," "Yellow Rose of Texas," Ghost Riders In The Sky," "Jingle Jangle Jingle," "Cool Water" and more, plus seasoning the spaces between the songs with memorable quotes and antidotes about "life on the trail" and Hollywood highlights of his long career. Plus everyone loves to get a photo with "America's Singing Cowboy" in the authentic "good guy white cowboy hat," western wear and "totin' his ole '44'."

Tim Beasley on the grounds of the historical Gene Autry Estate, Palm Springs, California. It is now part of the Parker Palm Springs Resort where Tim, as "Gene Autry," performed for a convention. Tim is wearing a special edition Gene Autry 100th Birthday Centennial Celebration shirt copied directly from a shirt Gene wore in several of his most popular movies.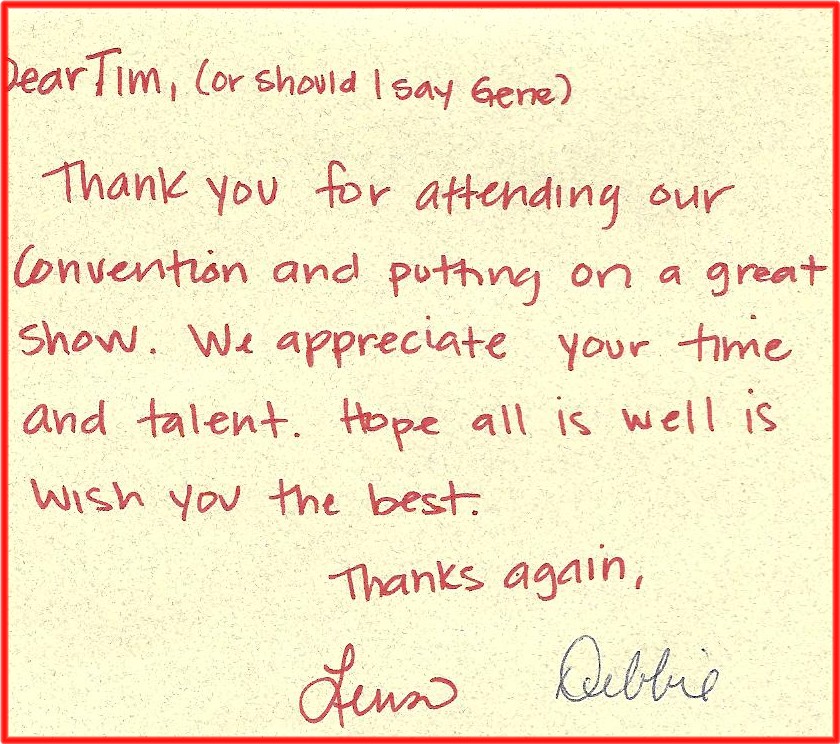 "Gene" getting a round of applause after his performance in the Parker Palm Springs convention center .



Birthday parties, too! Especially great for seniors' 70th, 80th, 90th...even 100th birthdays!
Tim began performing as "Gene" back in 1990's by request for a lady's 90th birthday party arranged by the famous 'Tavern On The Green" in Central Park, NYC.
It was such a hit with her and her huge gathering of family and guests that Tim decided to add more true dimension to his "Gene Autry" performances, improving with practice over and over, the grand songs, vocal impressions and overall knowledge of Gene and his remarkable entertainer career. Gene Autry was a grand American legend and first magnitude "superstar" as the term is used today.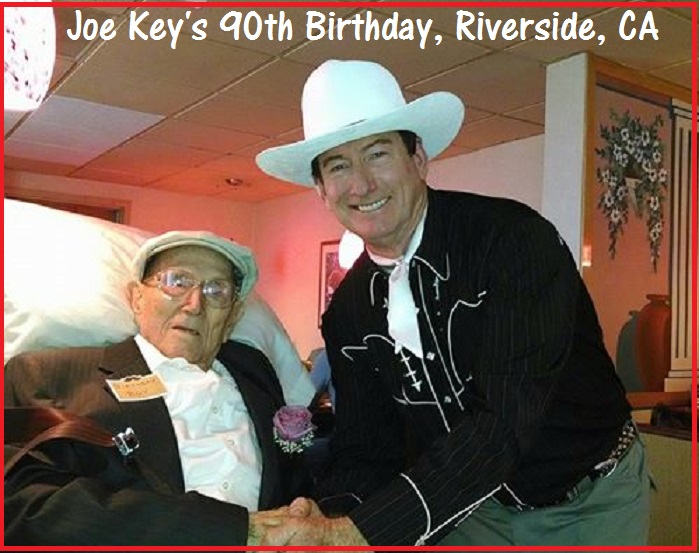 A true believer in the American way, Gene Autry proudly served our country in the US Army Air Corp during WWII in the very dangerous air lifts over the high Himalayas between India and China. Our "Gene Autry" performance also honors all who served anytime, anywhere, in the US Armed Forces. Here our "Gene Autry" performs and promotes for donations and membership with VFW Post 6060, Elizabeth City, NC as part of his appearance for Biggs Cadillac- Buick - GMC "Community Sales Event."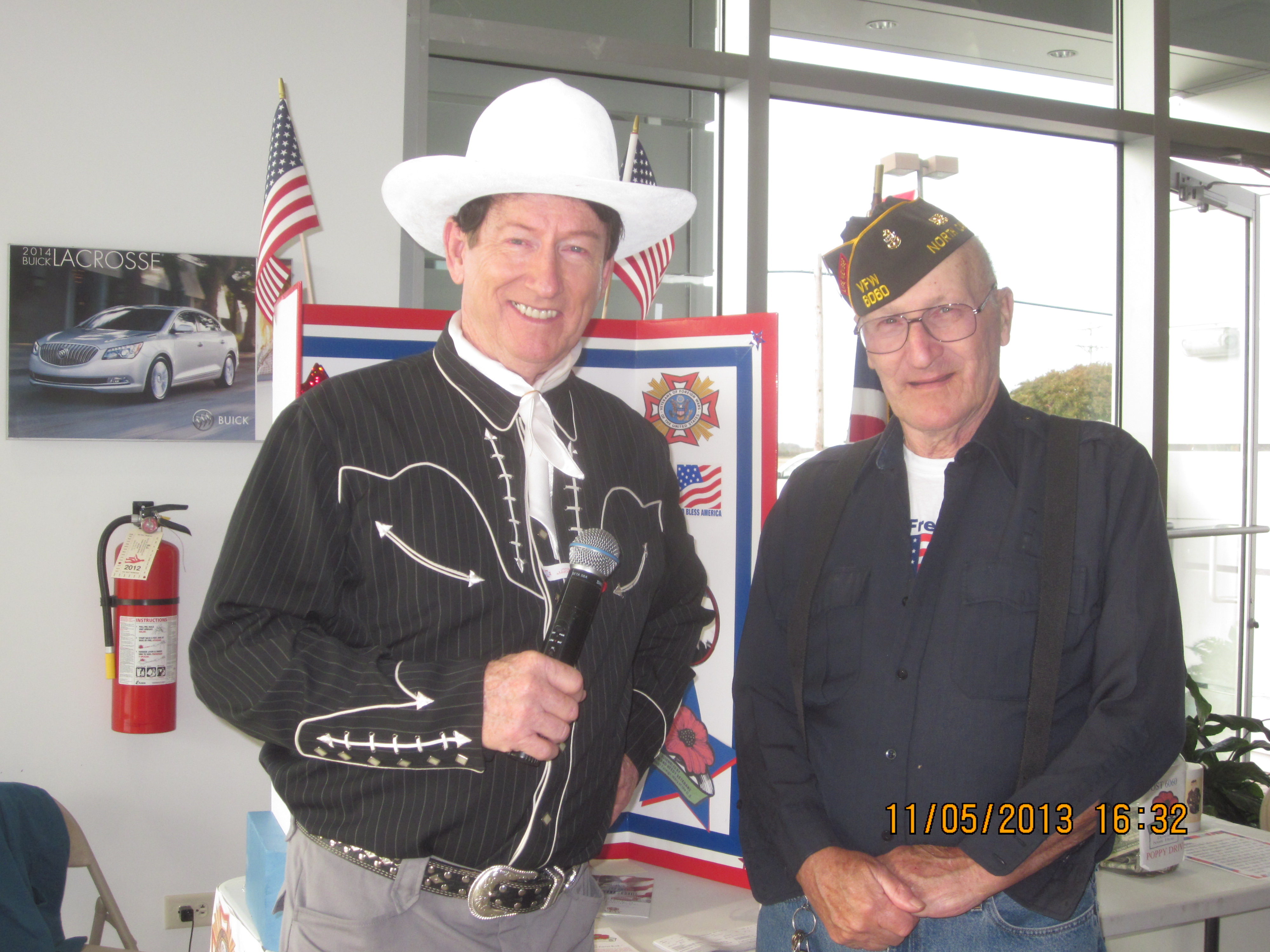 Available nationally for any event looking for some taste from the westerns!
Here's a very special offering for the Christmas holidays...Gene Autry originated several of the most beloved and re-recorded Christmas classic songs of all time, namely, "Rudolf The Red-Nosed Reindeer," "Frosty The Snowman," "Here Comes Santa Claus," and "Santa Claus Is Coming To Town." Have a truly American Christmas celebration at your party or civic event with "Gene Autry! " Booking now for Christmas 2014.
email: timobeasleystar@aol.com
phone: 757-589-0903
Call, we love to talk!....and you can text.
Licensed And Insured

Copyright © 2010 Tim Beasley's Celebrity Stars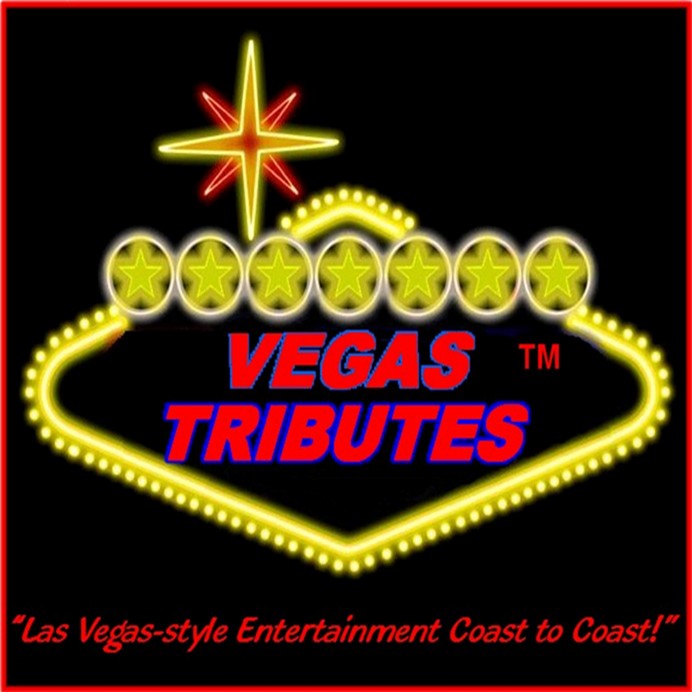 Gene Autry, singing cowboy, Roy Rogers, actor, impersonator, tribute, entertainer, movies, westerns, Hollywood, 1940's, 1950's, radio, TV, Palm Springs