Tim Beasley as '"The Godfather"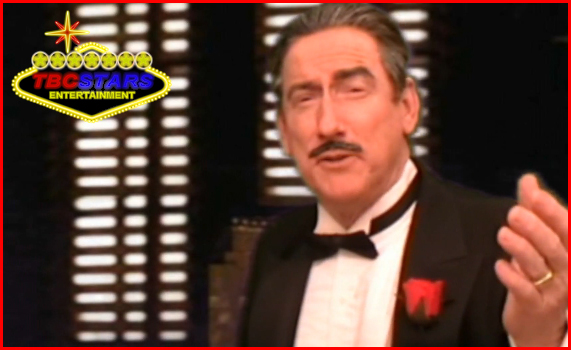 In the history of Hollywood there are many icons, personalities that are grand and become the recognized "face" for years to come. One of these is the role of Don Vito Corleone, "the Godfather," famously portrayed by Marlon Brando in the Academy Award winning film of the same title, "The Godfather."

In this eternally classic Oscar winning film, the opening scene is one of the most memorable, where "The Godfather" is holding a private meeting in council with a community member who asks for "a favor"….and we all know how that goes!

With the signature tuxedo, rosebud-ed buttoneer and trim mustache, our "Godfather" is portrayed to a tee by national variety celebrity impersonator actor Tim Beasley. A veteran voice impressionist and TV-Film actor himself, Tim not only walks "the Godfather" walk, he talks "the Godfather" talk in that instantly recognized throaty rasp! In fact, he's been hired to do surprise comedy roasts, birthdays and also as the special guest speaker and appearances at annual "Academy Awards Parties."
Make your party an "Oscar-winner" with Tim Beasley as 'The Godfather!" Available nationally, please call or email your inquiries at the contacts on this web site. We'll promptly give you an answer and a quote you shouldn't refuse!
Licensed And Insured
Copyright © 2010 Tim Beasley's Celebrity Stars / Vegas Tributes
Godfather, Hollywood, Academy Awards, actor, entertainer, impersonator, tribute, Las Vegas, Reno, Lake Tahoe, Palm Springs, Miami, Dallas, Chicago, Phoenix, NYC, Philadelphia, Atlanta, Houston, LA, Seattle, San Francisco, Beverly Hills, Brentwood, movies, stars