Groucho Marx impersonator, Nationally!!!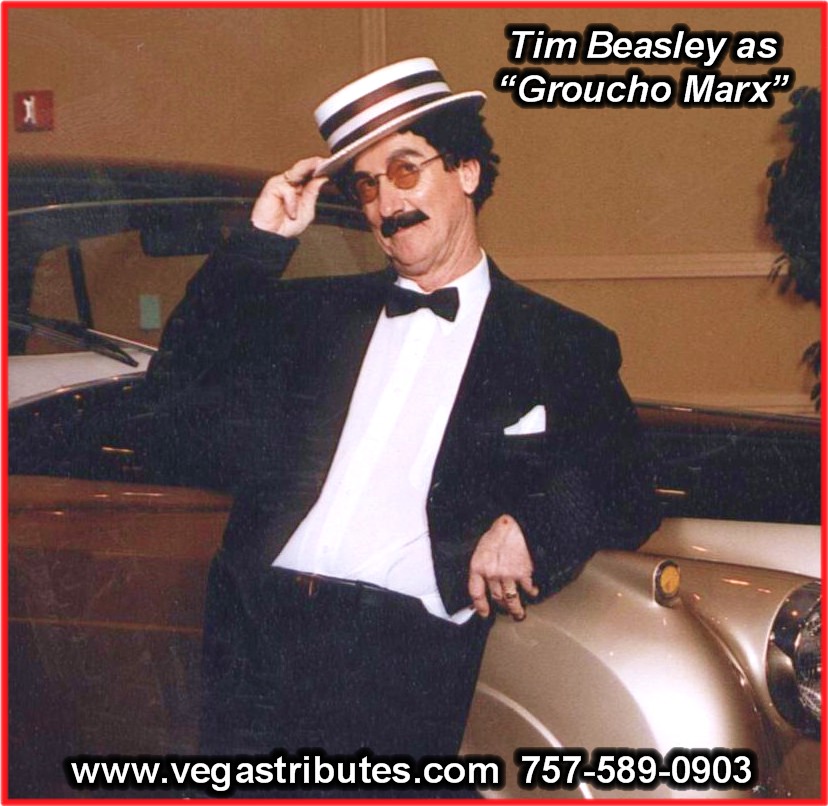 Groucho Marx impersonator look alike Tim Beasley has always enjoyed a good laugh portraying one of the greatest comics of all time. With the signature Groucho Marx looks, mustache, slinky moves and wise-cracking remarks, he'll have you holding your sides with laughter. Team "Groucho" up with any "Hollywood Classics" theme event and your party or promotion will sparkle. As Groucho, Tim is also a superb Master of Ceremonies and will keep things moving with a touch of hilarious class!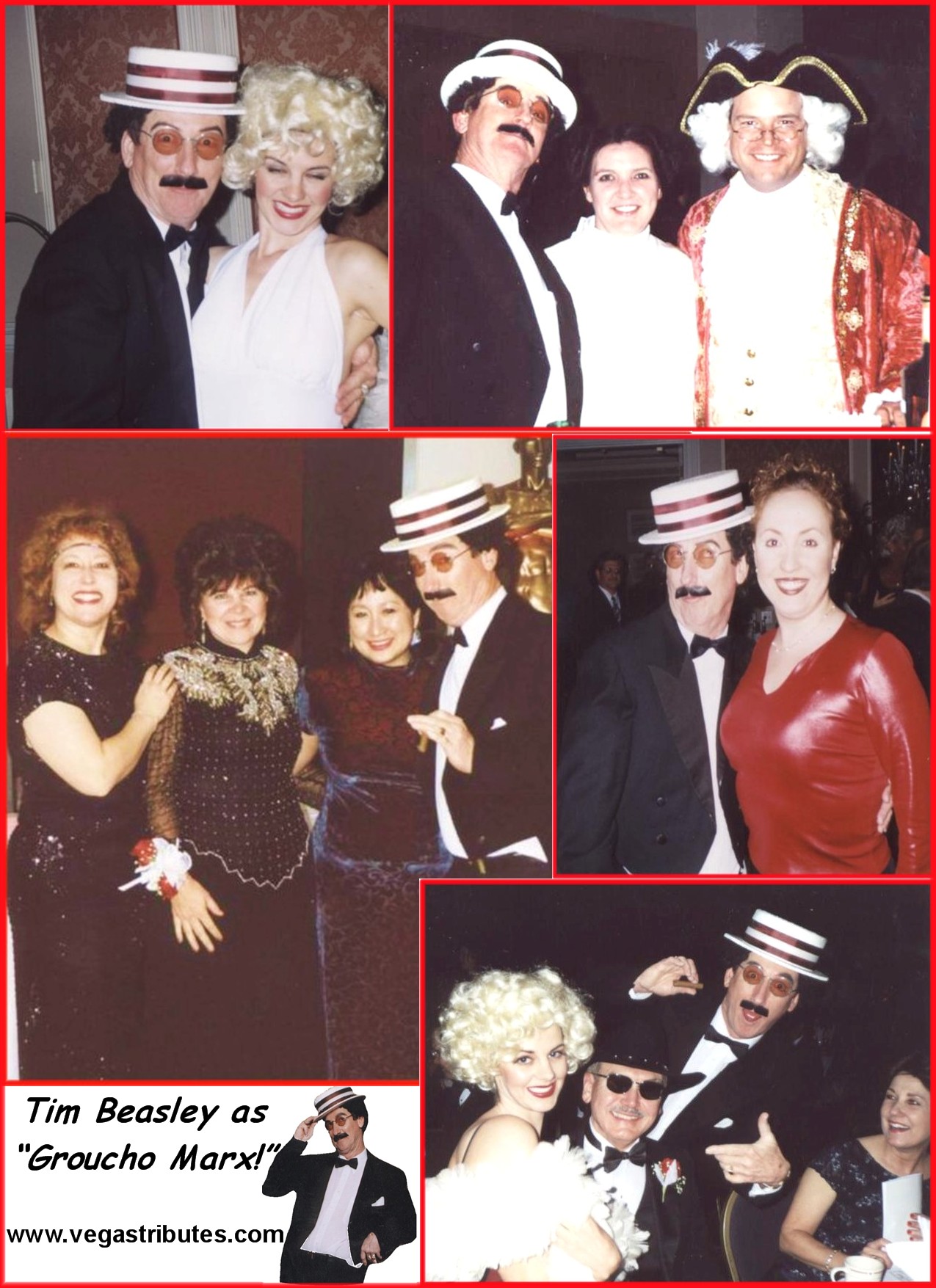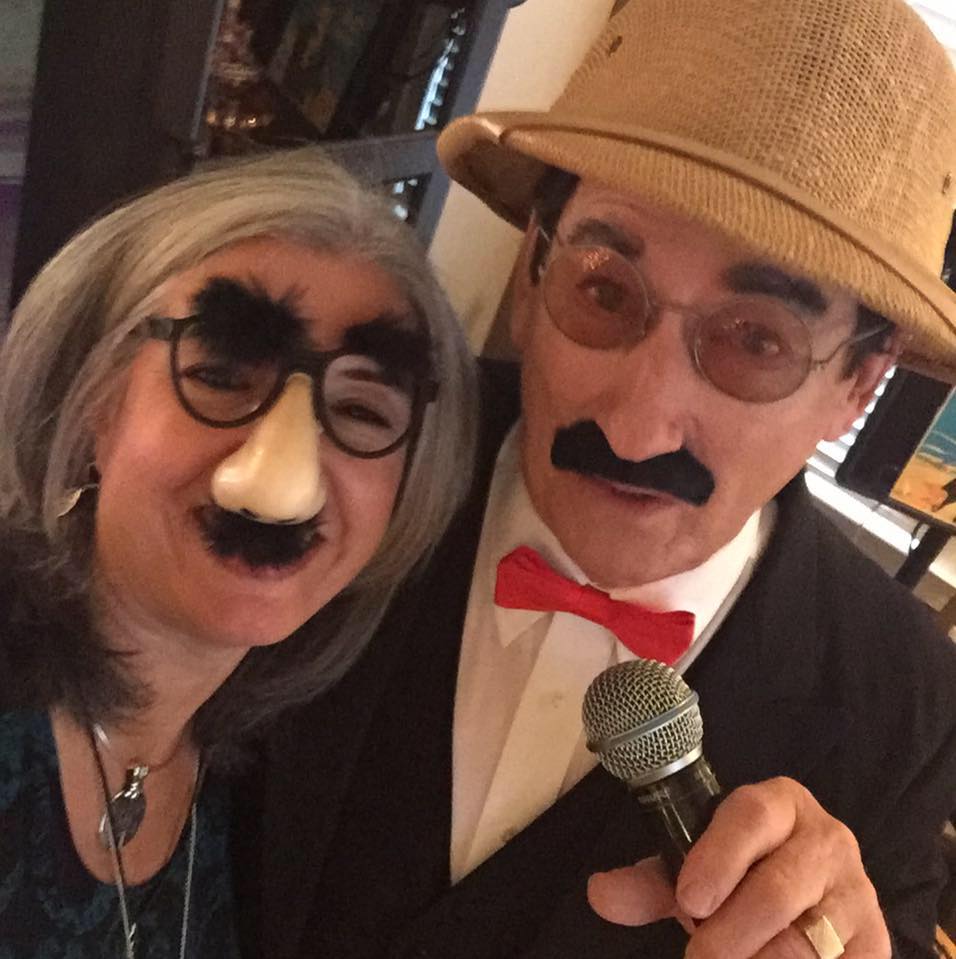 Any occasion is a grand and fun occasion, with "Groucho" as the Emcee!
Have someone you'd like to present a "This Is Your Life" skit for?
In this, you have family and friends come up with some fun true life stories about the guest of honor.
"The Good, The Bad..and the Hilarious!"

See a quick 4 minute video of a comedy monologue for the Wayne Densch Performing Arts Center in Sanford, FL, for their recent "Puttin' On The Ritz" 90th anniversary gala at this YouTube link:

Phone / Text 757-589-0903
Please call, we love to talk, and you can text, too!

Licensed And Insured Since 1986!

Copyright © 2010 Tim Beasley's Celebrity Stars


Groucho, Groucho Marx, actor, impersonator, comic, comedian, movie star, 1930s, Marx Brothers, entertainer, Hollywood, Palm Springs, Miami, NY NY, Lake Tahoe, Reno, Las Vegas, Orlando, Atlanta, Houston, Phoenix