Kenny Rogers Impersonator Tribute Show
Kenny Rogers Impersonation Tribute Show!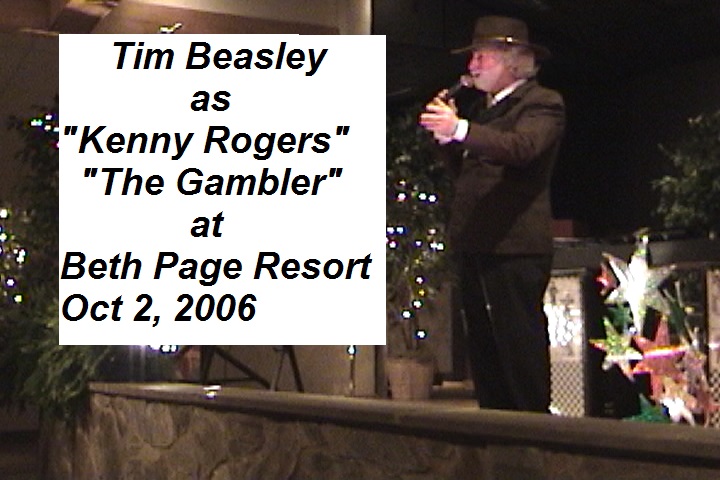 Performances for over 20 years!!!


Kenny Rogers is a unique entertainer, an American country music icon with a world-wide and very broad base of fans of all ages. Tim Beasley is also a unique entertainer, in his ability to perform in a wide variety of musical impersonations, known in show business as "tributes." This includes Tim's startling realistic performance of look alike and sound alike vocals as "Kenny" that includes Tim's singing a country-crooner classic like "Ruby Don't Take Your Love To Town" to the jukebox rockers like "Love Will Turn You Around," to the soulfully sentimental love songs such as "Lady," and "Through The Years," all at the drop of a Stetson hat!
Here's a video on YouTube of our "Kenny Rogers" tribute at the biggest church in Las Vegas area, oh yes, "Sin City" has a very big church, The Central Church of Henderson, NV! This video shows a sampling of many of Kenny's greatest hits, performed for the Fall Family Fest, Oct 15, 2016.
Watch for more videos of actual live shows coming soon that feature the performances at Beth Page Resort, and also "Seacrets," one of the nation's largest nightclubs in Ocean City, MD, for the huge 4 day custom car show "Cruisin' Ocean City" "Welcome Party."

Any special event that features musical entertainment covering the wide spectrum of C&W hits, including mainstream favorites would enjoy the glamor of a Kenny Rogers tribute show...and if you like, Tim can engage a "Dolly Parton" tribute performer to join him for the popular "Kenny & Dolly duets" like "Islands In The Stream," and their recent hit, "You Can't Make Old Friends."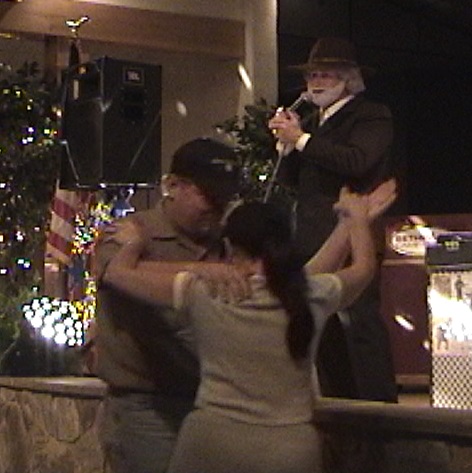 Folks love to step out and dance to "The Gambler's" love songs!