Great Britain has had many entertainers, but there was never anyone like Rowan Atkinson's laughable and lovable soul, "Mr. Bean" . . . that is until now!

Tim Beasley, a variety celebrity impersonator, is proud to include his zany tribute to "Mr. Bean" in his look alike, sound alike, act alike classic comedy routines. Also popular from the many broadcasts on American "English" TV programs, "Mr. Bean" is recognized by "his" many fans, and Tim always leaves 'em laughing, just like the man himself. I refer to "Mr. Bean" as the world's greatest mime of modern time!" You'd be very hard to name anyone who can create more "silent silliness" than "Mr. Bean." In fact, "Mr. Bean" was famously a fantastically funny part of the 2012 London Olympics Opening Ceremonies, watched by more people than any broadcast in history!


See two fun , original "Mr. Bean" comedy skits written and performed by Tim Beasley , in "Mr. Bean and the Disguise Kit," and "Mr. Bean and the Misparked Mini," both copyright 2012 Tim Beasley, via this YouTube link, simply click on each one:
"Disguise Kit"
http://www.youtube.com/watch?v=N-08XMX-AW8
"Misparked Mini"
Here's a story board of the "Disguise Kit" skit video, comic book -style!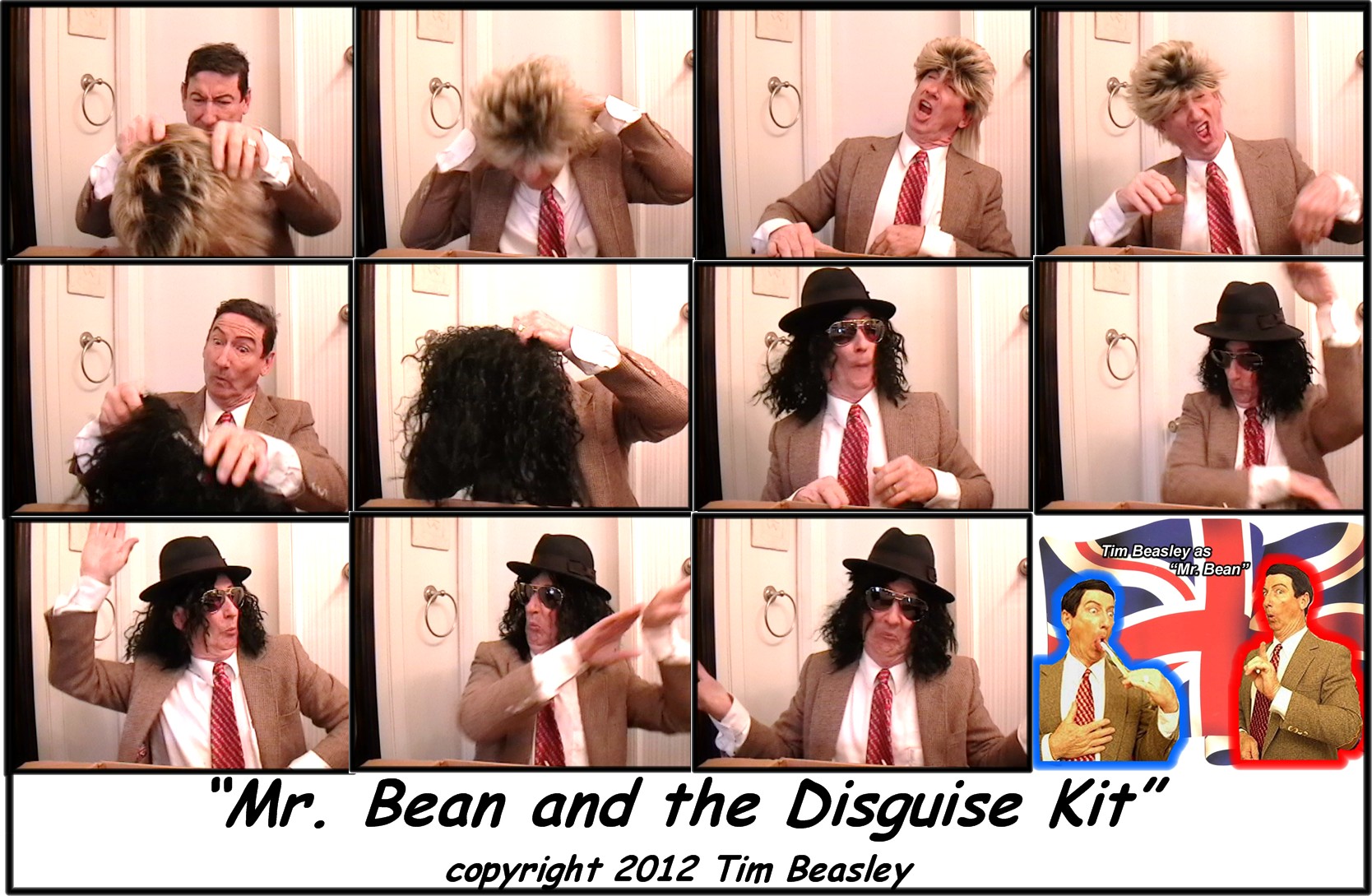 Consider Tim as "Mr. Bean" as a fun emcee ( yes, he can talk for that! ) for a total "British Invasion" show, and he can also return in fine form as "Austin Powers," "John Lennon," "James Bond," "Michael Cain," "Keith Richards," "Richard Branson" and "Tom Jones," too, for a fab fun flashback party event. Your guests are sure to have a "bloody good time!"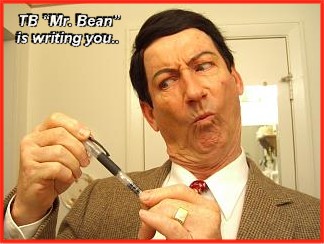 Consider how much fun and attention "Mr Bean and his lovable Mini" (see below) will bring to your special "British" event, sales promotion, TV spots and corporate pow wows....not to mention Tim Beasley's two appearances as other famous Brits "Austin Powers" and 'John Lennon" promoting the new Mini Coopers at the Motor Trend's International Auto Shows!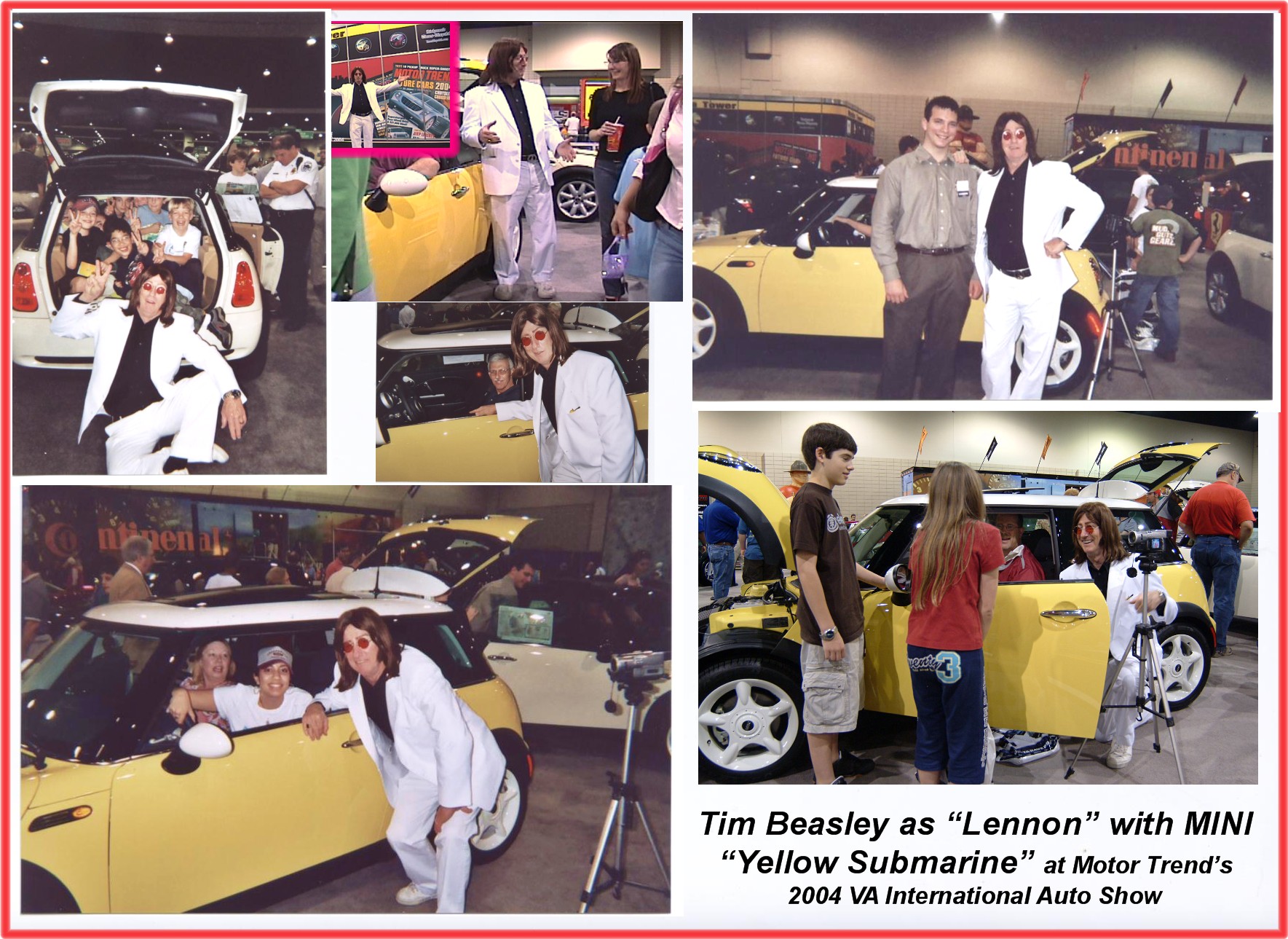 Here's the video to "Mr. Bean and the Misparked Mini" at this link: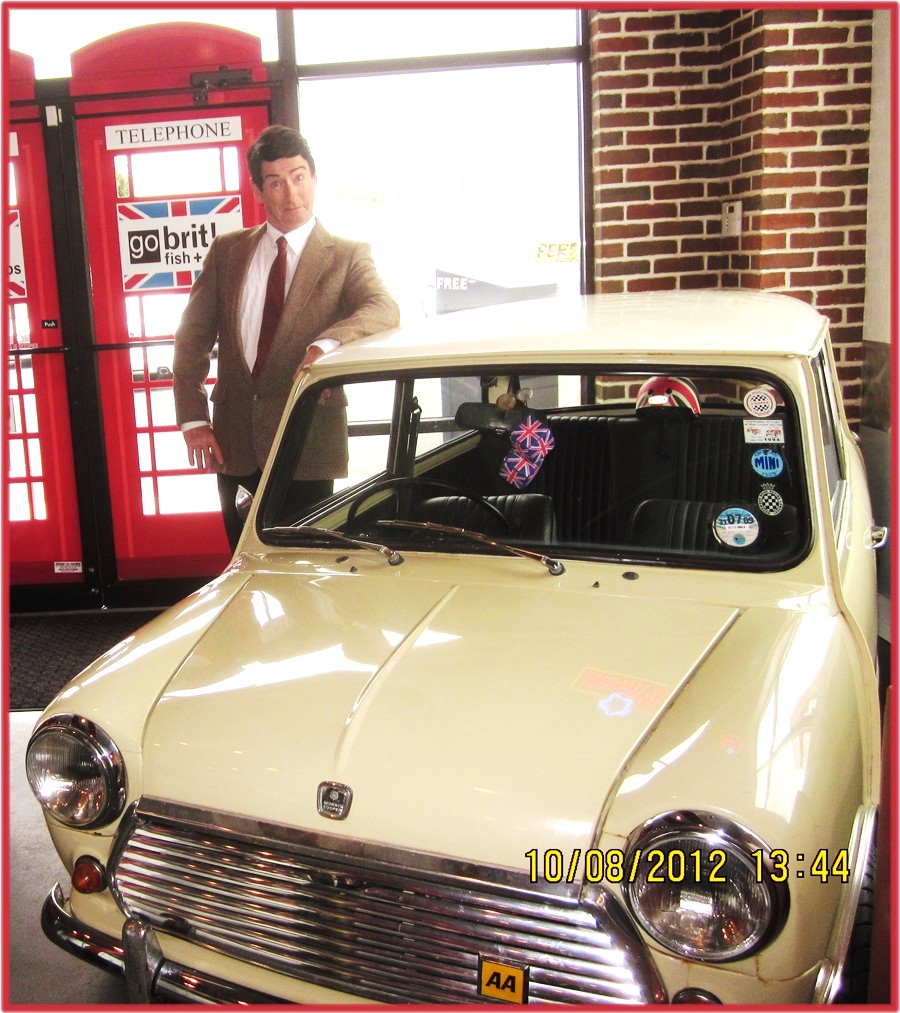 email :
timobeasleystar@aol.com
phone and text # : 757-589-0903
Call, we love to talk!......or text!
Licensed And Insured since 1986

Copyright © 2010 Tim Beasley's Celebrity Stars