Teddy Roosevelt Impersonator Tribute
Tim Beasley performs as "President Teddy Roosevelt" in the "Rough Rider" outdoorsman persona. Teddy Roosevelt was the key figure in establishing the U S National Park Service, and is honored and immortalized in granite as one of the four Presidential faces of Mount Rushmore, a grand National Park.

.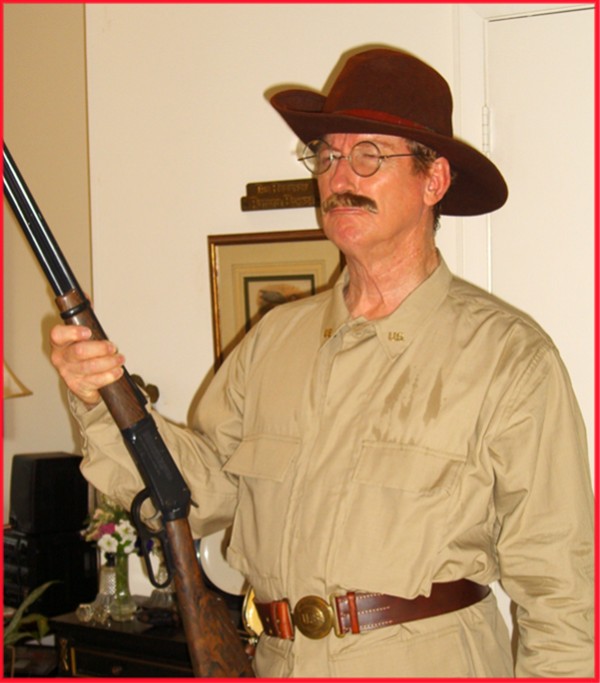 As the most famous person in the world during his presidency, the news delighted in reporting a very famous incident while President Roosevelt was on a hunting expedition in Mississippi. He was a naturalist who understood the laws of nature, and respected the circle of life. He presented that hunting in a proper manner was a necessary way of controlling the population of wildlife.
His staff, eager to please the president, had trapped and chained a wild bear, expecting Teddy Roosevelt to shoot it as sport. Teddy Roosevelt refused to shoot the bear, in this unsportsman-like manner, and quickly scolded those responsible. He then ordered the bear released, and free to escape. This wonderful story became the basis for the name of the world's most beloved toy, the "Teddy Bear!"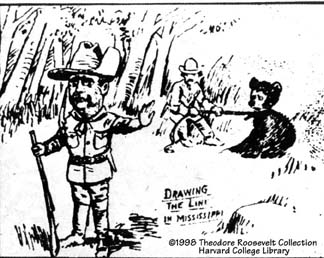 In this naturalist portrayal, Tim has been a keynote speaker and "special guest" for prestigious environmental groups for their volunteer awards banquets and other public- social special events.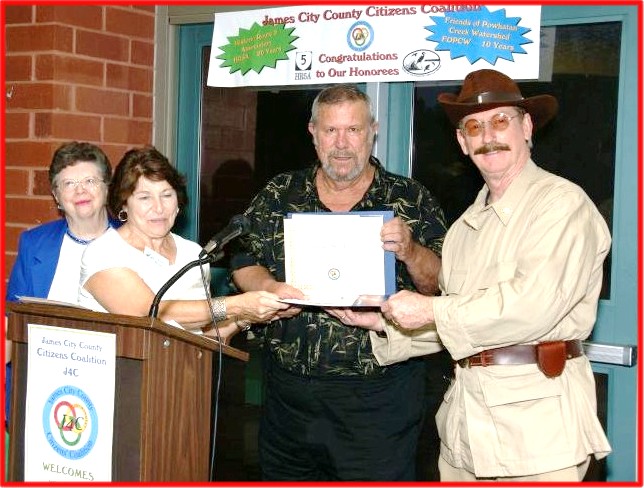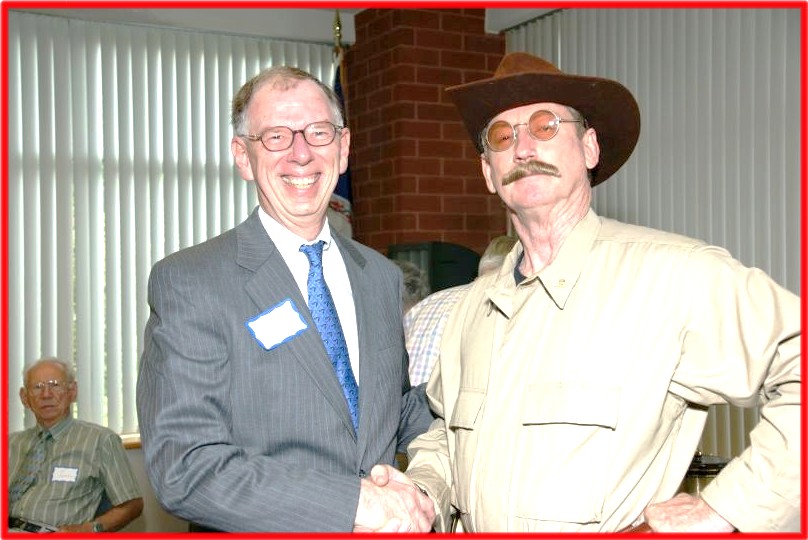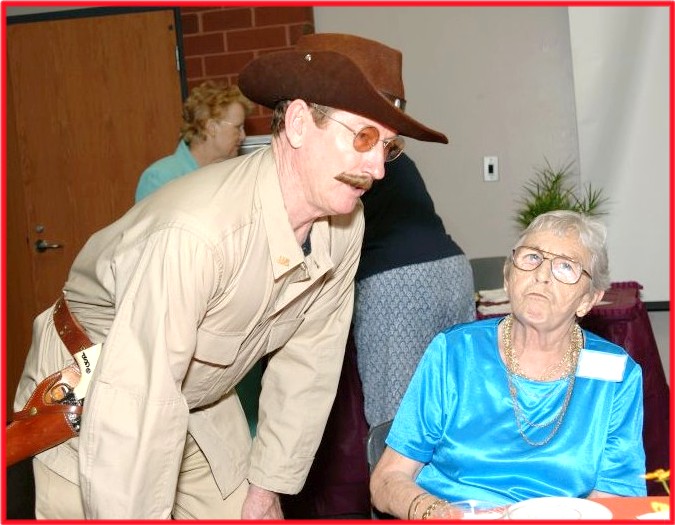 (A "thank you" e-mail from the chairperson of the James City County Citizens Coalition of Williamsburg, VA)
Tim - Thank you so very much for tacking the time to join us as Teddy
Roosevelt at our annual meeting/celebration. Everyone seemed to have
a good time and "Teddy" certainly had a lot to do with it. I know
that getting through the tunnel and off of Interstate 64 was no fun,
but the entire evening was, as someone said to me, very "warm and
fuzzy" - just what we would want for such a celebration. It was great
that Dan deSantis knew about your work and could get in touch - and
equally great that you weren't booked and were willing to spend a few
hours with our group. They are a wonderful team of workers and they
deserved this relaxing, fun evening. We appreciate more than we can
say all the effort you put into the evening.
Thanks again.

Sarah Kadec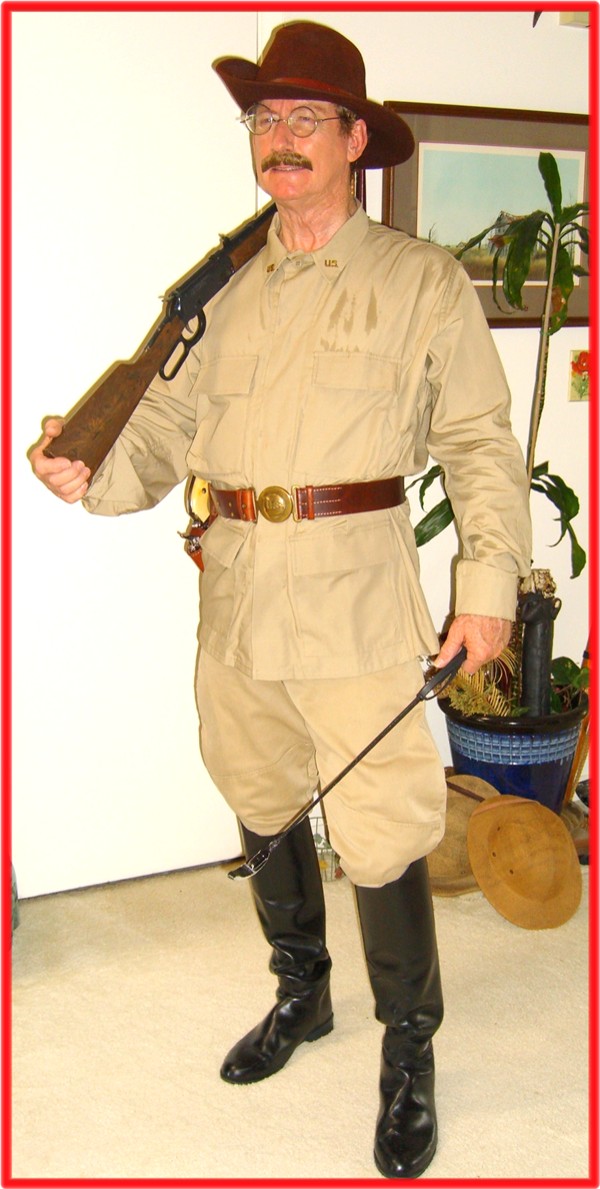 Tim Beasley as 'Teddy Roosevelt"
Bringing History To Life!
Bookings Nationally!
757-589-0903 Phone & Text
email timobeasleystar@aol.com
Teddy Roosevelt, president, rough rider, San Juan Hill, America, Spanish American War, hero, patriot, Mount Rushmore, Washington DC, Capitol, convention, trade show, conference, history, politics