Tony Bennett is the man that Frank Sinatra called "the best singer in the world"....highest of praise indeed! Tony Bennett is a national treasure, a superstar of the lights of Las Vegas, and in the hearts of millions he'll always be the man that sang "I Left My Heart In San Francisco." Yes, that's Tony's song, and it was so popular almost everybody who was anybody in music had to add it to their songlist! Our "Tony Bennett" tribute takes us back to the years from 1954 to the present in a 60+ year cavalcade of his most popular songs.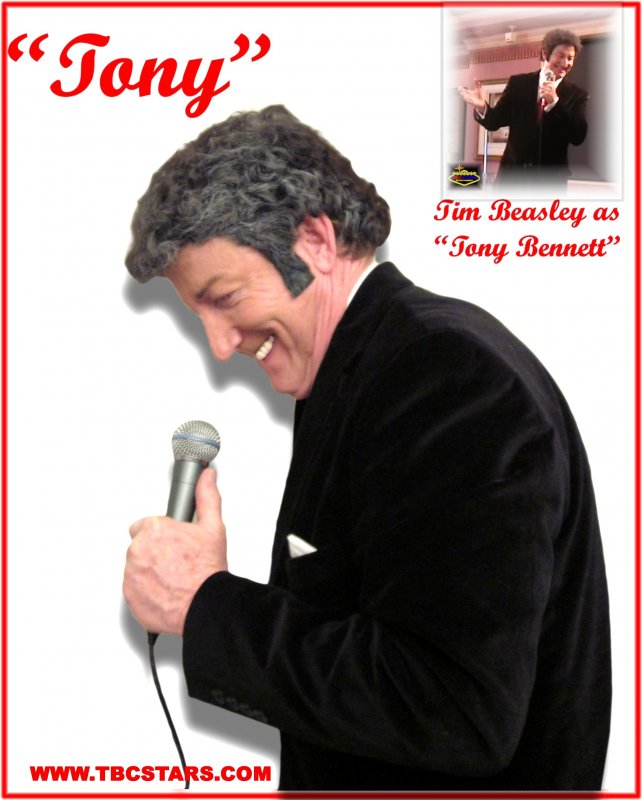 Show is performed with Tim Beasley singing live vocals, in impression of Tony's voice and range, and a visual impersonation in his stage presense, similar build, hair and facial features accented, and sharp dapper tux appearance, and sings into a professional Shure microphone on chrome stand. The live vocals are mixed with prerecorded "backing tracks" from a cd, or similar media to effect the sounds of a full orchestra, and reproduce the legendary live shows Tony Bennett is known for.

The professional sound equipment needed for a great show in a smaller or medium-sized venue to entertain 30-300 guests is very basic, of about 1200 watts, and can be provided in a drivable range which is normally about a 350 mile radius from Virginia Beach, VA. We also have the professional theater lighting and even special effects lighting to give a very sophisitcated look to the show. All equipment is top brand, and attractive in appearance with a "Las Vegas" motif. As this is a one-man show, the performance is conveniently compact in stage area needs, so works well either on full stage or minimum of 8' X 10' but very high in visibility and feel. For engagements nationally, flying in for the engagement, if the show is for an initimate party of up to 30 guests, we bring a portable professional sound system that works great for those, but a larger group, such as 30 -300 guests in a hotel ballroom or banquet hall, we suggest the Audio / Video dept at hotels and resorts venues provide the set up for the show, or have a sound re-enforcement sub contractor or DJ company do this.
"Tony Bennett" video collection, 2 different live shows in a variety of venues:
http://www.youtube.com/playlist?list=PLCD614C9F422D9141&feature=view_all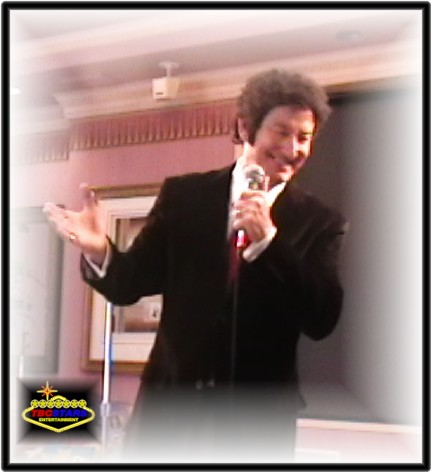 Songs Performed:


I Left My Heart In San Francisco"

"Boulevard Of Broken Dreams"

"Steppin' Out With My Baby"

"Foggy Day In London Town"

"Stranger In Paradise"

" I Wanna Be Around"

"As Time Goes By"

"Rags To Riches"

"The Good Life"

"Blue Moon"

"Misty"

"Moonglow"

"Because Of You"

" Old Devil Moon"

"Old Black Magic"

"I Only Have Eyes For You"
.....and many more!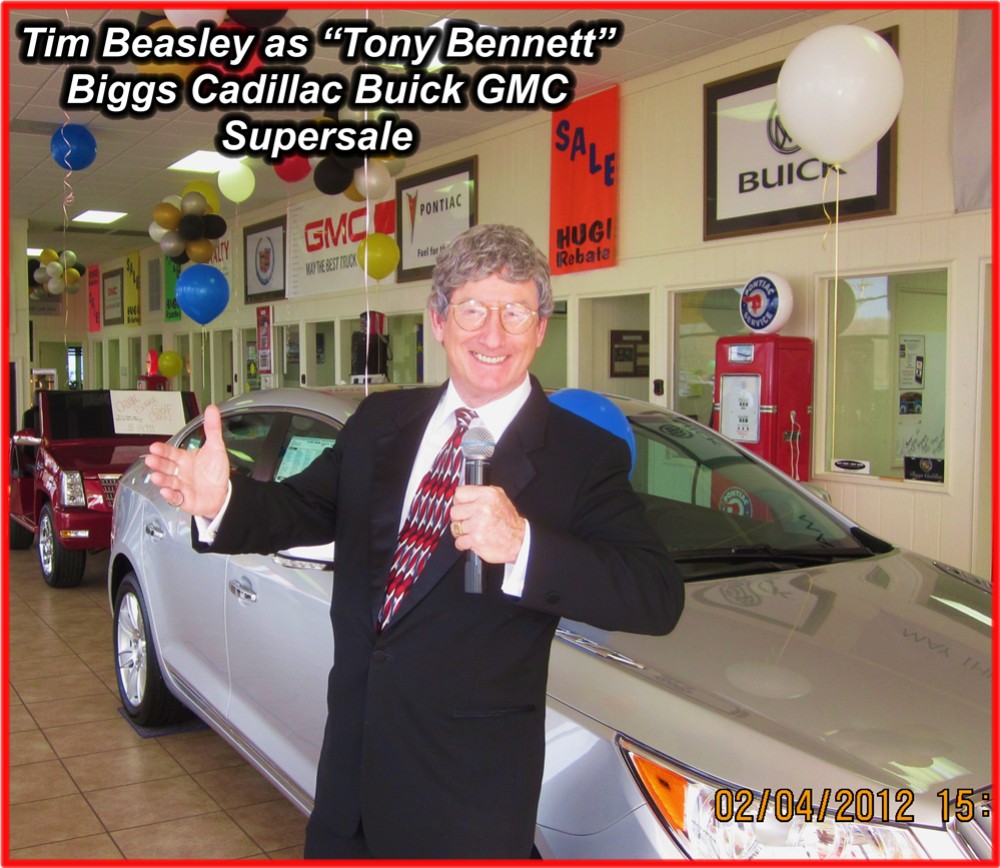 For more info, please call, we love to talk, and you can text, too!
Pnone - Text 757-589-0903
e-mail: timobeasleystar@aol.com
Licensed and insured since 1986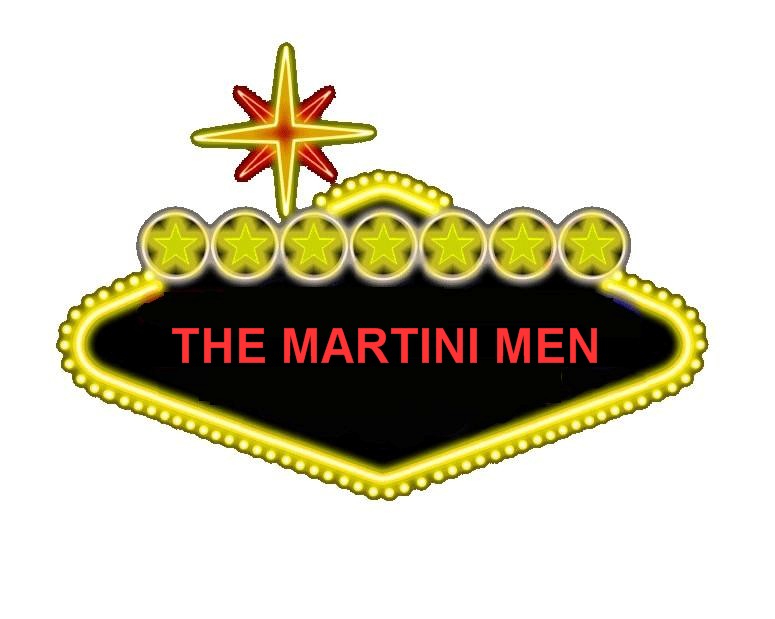 Tony Bennett, tribute, impersonator, singer, actor, impressionist, entertainer, Las Vegas, San Francisco, New York City, Chicago, Miami, Hollywood, Palm Springs, Lake Tahoe, Atlantic City, Phoenix, Houston, Seattle, LA.